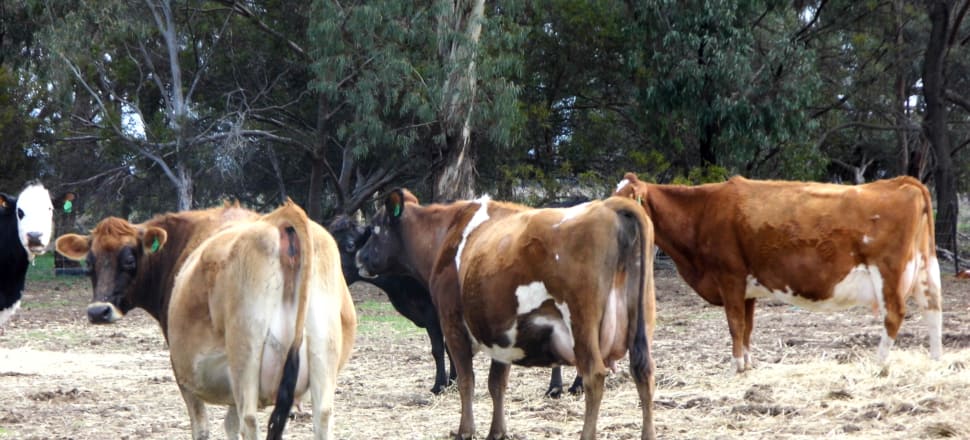 5370537724001
Riverina irrigators have a plan to create 1.5 million bales of hay for drought stricken farmers- they just need the nod from their state government.
The Speak Up Campaign people and the Murrumbidgee Food and Fibre group, have asked the government to temporarily release some environmental water to allow farmers to start the irrigation season and grow fodder.
The organisations say the environmental waer is locked up in rules based entitlements which have been earlier transferred from landholders.
''We urgently call on the state government to voluntarily re allocate the 'voluntary contributions' back to landholders, which can then be immediately distributed through normal allocation rules.
The 'rules based water' presently jamming up the system, which farmers still pay the fees and charges for, would produce the equivalent 792, 000 tons of oaten hay in the Murrumbidgee or roughly 1,584,000 bales,'' the irrigators have told Premier, Gladys Berejiklian.
They estimate there is about 405th000 Ml of water in these entitlements in the Murray and Murrumbidgee valleys.
''If some of this water went immediately to saving current crops, cereal hay and pasture hay would be available by late September.
''Many irrigators would also decide to produce summer fodder crops if they had timely access to water,'' the groups say.
''There are many desperate and distressed people in NSW at the moment and this water needs to be made available urgently and immediately.''