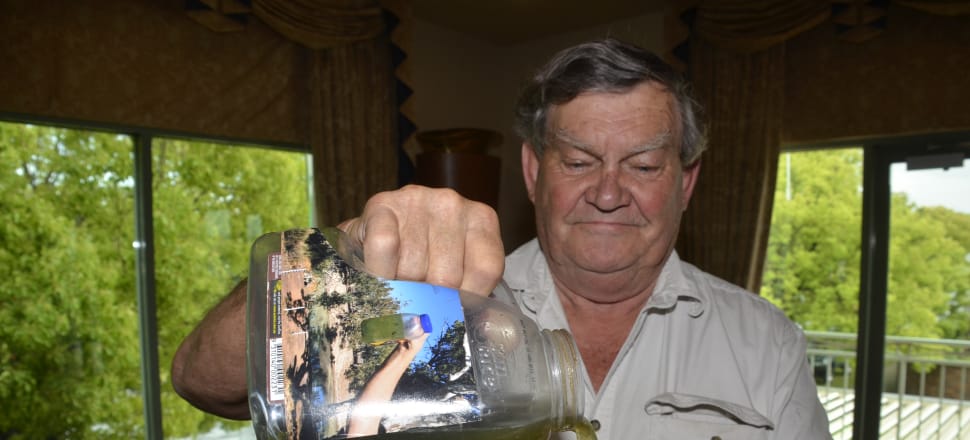 5370537724001
Landcare's Sandy MacKenzie has questioned the progress of the Murray-Darling Basin Plan over the last 10 years as he congratulated the Productivity Commission on their report into the controversial plan.

Mr MacKenzie, from Avenel, explained why he was questioning the success of the plan by bringing samples from the lower-Darling River to the Productivity Commission's five-year assessment inquiry at Shepparton's Parklake Hotel.

The samples clearly showing mirky green water.

"The MDBA website (page) headed A plan for the Murray-Darling Basin in its very first paragraph states the rain, rivers and aquifers of the basin provide essential drinking water for the more than 2 million population as well as water for urban recreational, industrial and agricultural activity,'' he said.

''So how have we gone after 10 years towards achieving that very first objective of essential drinking water?

''The sample taken from the river at Pooncarie, and the smaller samples..., I distributed these to members of parliament and I said it's a tasting sample from the Pooncarie town supply and it is what most people are washing in and livestock are drinking on the lower-Darling."

Mr MacKenzie acknowledged the Productivity Commission's five-year assessment as part of his presentation.

''I want to congratulate the commission on its first assessment of the effectiveness of the implementation of the plan, in particular, its recommendations regarding the authority's role in ensuring compliance from the basin states of water take rules.