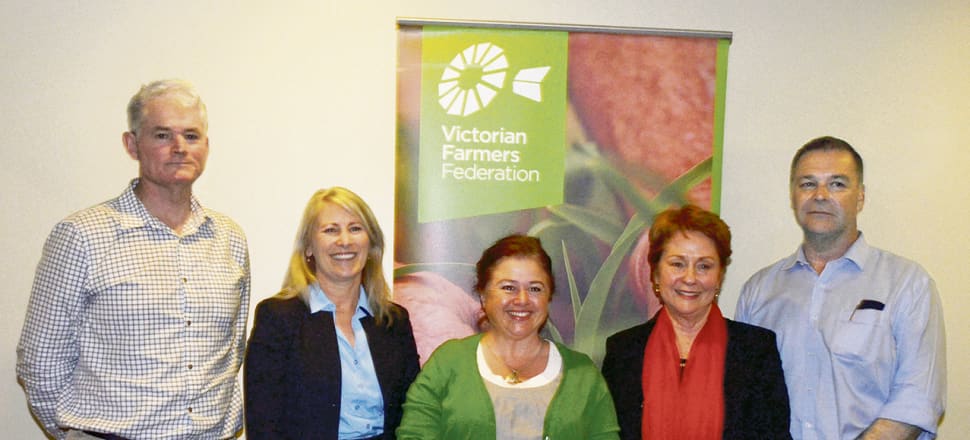 5370537724001
Water, farm rates and roads were the talk of the town at the VFF's candidate forum held at Shepparton's GV Hotel on Wednesday night.

While most of the VFF's election asks (rates, energy, roads, telecommunications and animal welfare) were discussed it was the topic of water, that was not listed, that created the most discussion.

VFF president David Jochinke said water was unique to the Shepparton forum and was pleased with how the night played out.

''Tonight was a really good forum,'' he said.

''We had 60 people here discussing some of the key issues for the area.

''This is how we like to see our forums run - really engaged people wanting to ask key questions and one of those key topics was really water and it was really fantastic to see some really good questions but also to see what the candidates actually stood for.

All five candidates answered nine questions from the floor, with renewable energy and farm rates finding some air amongst the heavy water-focused Q&A.

The non-mention of water in the VFF's asks did not go unnoticed, with every candidate puzzled about the decision.

Incumbent Suzanna Sheed was the most critical saying she was ''flabbergasted'' it was not included.
Read more in next week's paper.