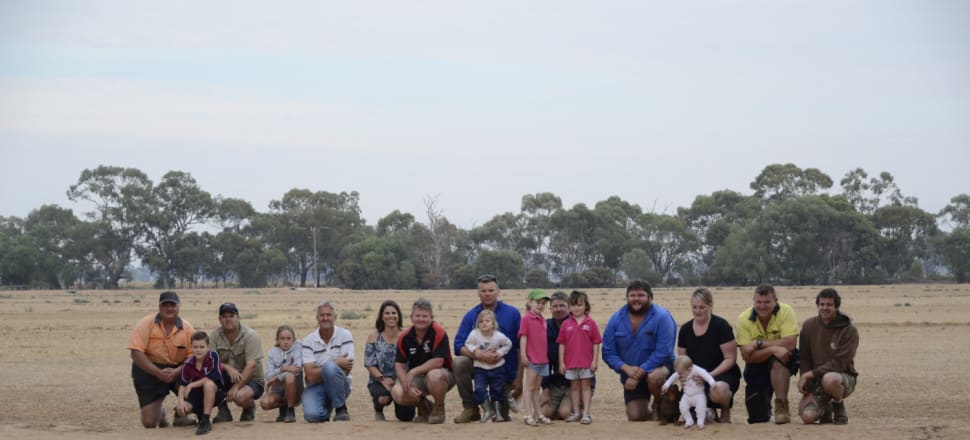 5370537724001
Unrest is continuing to grow across the region, with a new northern Victoria water group demanding a fair go under the Murray-Darling Basin Plan.
The establishment of Northern Victorian Irrigation Communities comes after more than 130 people attended a meeting in Deniliquin on Thursday night demanding the plan be paused, with another newly-formed group, Southern Basin Communities, set to hold a community meeting in Tongala on Wednesday.
Farmers, community members and business owners have joined NVIC, with membership stretching across the region, including Waaia, Nathalia, Shepparton and Picola.
NVIC chair and Nathalia mixed farmer Nick James said the group was sick to death of water leaving the region.
''The plan is not fair for all states,'' Mr James said.
''There's unmetered water to the north and to the south and we're squeaky clean with every drop metered.
''Our communities are deteriorating and we don't want to see them decline further.''
The group will direct its focus to key issues including carryover water, delivery shares, transparency and water passing through the Barmah Choke and the impact on the environment and rivers including the Goulburn and Murray rivers.
With Federal Agriculture Minister David Littleproud and drought envoy and former Federal Agriculture Minister Barnaby Joyce planning a visit to the Goulburn Valley next week, the group said it was determined to have its message heard.
Addressing problems with the basin plan was not just about helping farmers, but preserving communities and businesses that depend on each other to thrive, Mr James said.
The NVIC committee includes a number of local business people along with farmers and irrigators, including Katunga's Paul Stammers, Nathalia's Danny Bourke, Naring's Barry Croke and Picola's Paul Lindsay, who all recognise the growing threat the basin plan has to the viability of their communities.
Mr James said certainty was needed.
''We need to know we've got water availability in the GMID (Goulburn Murray Irrigation District).''
With many groups joining the fight for the region, including Speak Up and Southern Riverina Irrigators, Mr James said the community's voice was continuing to grow.
''We're all chasing the same goals,'' he said.
''We just want it to be fair for everyone.''
■The NVIC is looking for members to join the group. For more information, email: nvicwater@gmail.com or see the group's Facebook and Twitter pages.