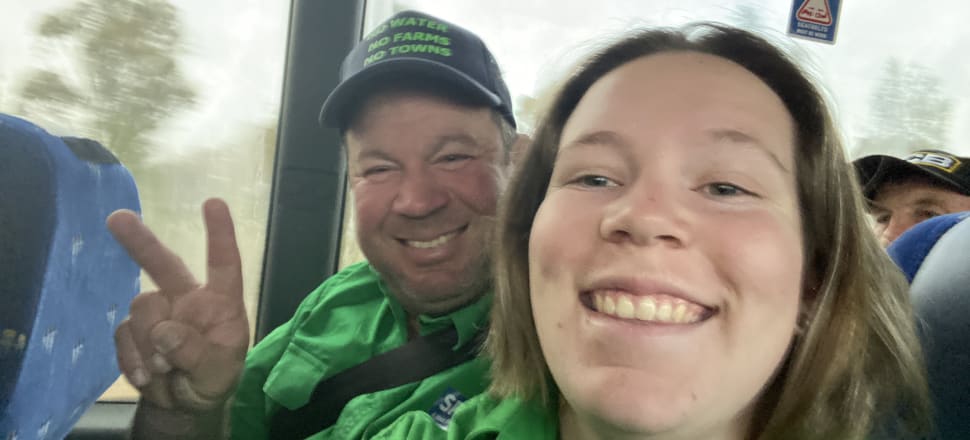 5370537724001
Buses, cars and trucks will descend on Canberra today as farmers from northern Victoria and the southern Riverina gather for a protest over the Murray Darling Basin Plan and water policies.
Rally co-organiser and chair of Speak Up Campaign, Shelley Scoullar, said the Basin Plan had "failed on every level".
However, she said too many politicians – especially those in Government – refuse to acknowledge the destruction from the Basin Plan in its current format.
Rally organisers have scheduled meetings with federal Water Minister David Littleproud, Environment Minister Sussan Ley and NSW Nationals Senator Perin Davey to discuss their concerns and present their solutions.
There will also be a delegation to the National Farmers' Federation to highlight the damage being caused to Australia's agricultural sector by the Basin Plan, and call on the NFF to take a stronger stance to protect the future of farming in basin communities.
Former Finley dairy farmers Bart Doohan and daughter Hayley are travelling to the protest and say they are sick of government inaction.
"We can't sit on our backsides and wait for someone else to fix this mess, we are throwing our support behind the cause," Bart said "People are starting to listen but nothing is being done and we are still not seeing any action and that must change now," Hayley said.
With the closure of two more dairy farms in their area in the last week, the family are concerned about the viability of their community and the devaluation of land and water- general security water has dropped $1000Ml and farming land is down $1500acre at a minimum.
"We are hoping for a win today but this will be a long haul," Bart said.