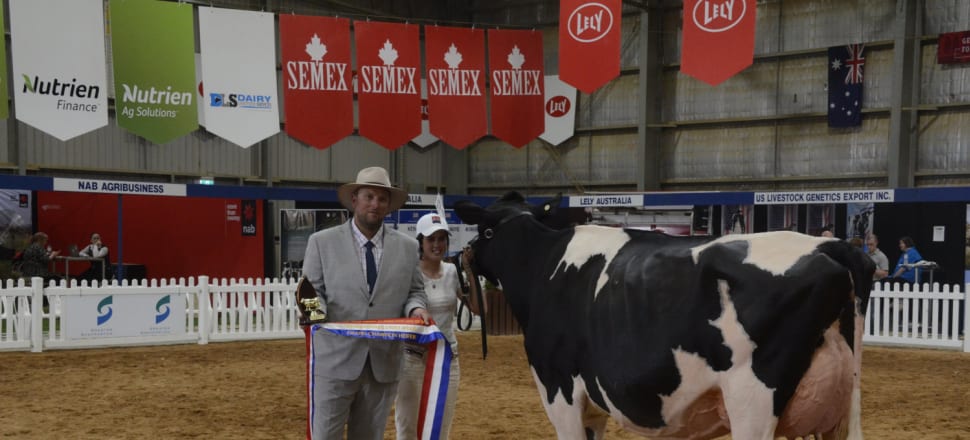 5370537724001
The Sieben family, from Torrumbarry, outclassed the rest of the 200 entrants who competed in the International Dairy Week All Breeds National Youth Show, after the family's cow was awarded the Grand Champion Heifer for 2020.
Paraded around the Tatura Park ring by Georgia Sieben, Brindabella Solomon R Midge also won the Senior Champion In Milk heifer class on its way to overall glory on Monday.
"Listening to his (judge Waylon Barron) comments on the microphone of all the classes, he was obviously very, very impressed," IDW founder Brian Leslie said.
Mr Leslie said entrants came from all over Australia as well as overseas.
While International Dairy Week is often synonymous with hot weather, entrants were greeted to humid conditions and temperatures in the mid 20s for Monday's competition.
Apart from Wednesday, which is expected to reach 33°C, temperatures will be similar to Monday all week.
Ayrshire, Illawarra and Brown Swiss show classes will be held on Tuesday, before the Jerseys and Guernseys are shown on Wednesday.
International Dairy Week will conclude on Thursday with the prestigious Holstein show.