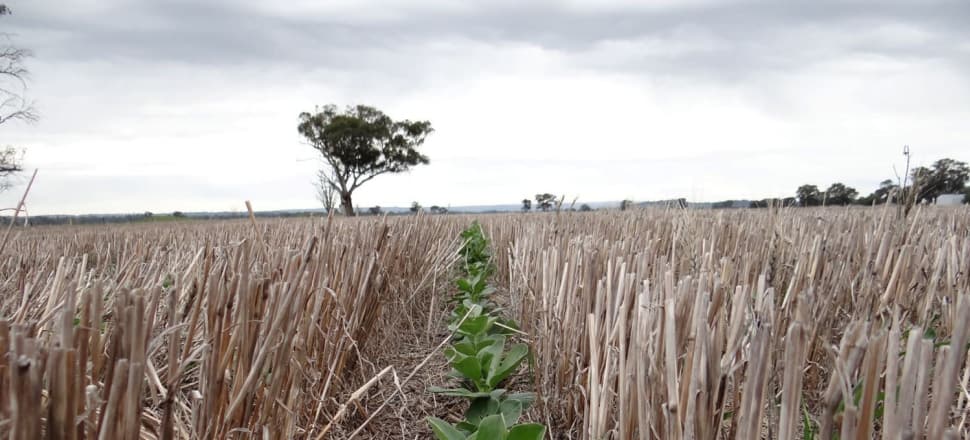 5370537724001
While stubble loads in 2018 are generally much lighter than usual due to the impact of the dry conditions and the salvaging of frost-damaged crops, stubble management remains an important consideration heading into next season.
And that's why Riverine Plains has developed a series of stubble management guidelines specifically for grain growers.
''Riverine Plains undertook a significant amount of research into the effectiveness of stubble management techniques as part of the GRDC investment Maintaining Profitable Farming Systems in the Riverine Plains project,'' Riverine Plains research and extension officer Dr Cassandra Schefe said.
The project, which ran from 2013 to 2018, delivered a number of key findings, including that no-till stubble retained systems generally yielded as well, or better, than stubble management systems which involved burning, cultivation or additional nitrogen at sowing with cultivation, except where stubble loads were extremely high at some locations (as occurred 2016).
To support the outcomes of the project, Riverine Plains developed a series of stubble management guidelines specifically for grain growers.
The guidelines cover topics such as how to manage stubble at harvest, techniques for successfully sowing into stubble, the strategic management of crops grown in stubble-retained systems, as well as the impacts of stubble on soil carbon.
The guidelines also refer to results of the trials undertaken throughout the life of the project, which makes them especially relevant for farmers in the Riverine Plains region.
Dr Schefe said managing the stubble left over from cereal crops was a perennial problem for grain growers in the Riverine Plains region and despite the benefits of stubble retention, it could also affect the sowing of the next crop in the cycle.
''Farmers know that stubble retention has many benefits, including rainfall capture and storage over the summer fallow, protection from wind and water erosion and the improvement of soil structure,'' she said.
''But on the other hand, high stubble loads can also increase the frequency of blockages at sowing, affect establishment and increase disease carryover between crops.''
■The guidelines are available to download from: www.riverineplains.org.au
■A limited number of hard copies are available from the Riverine Plains office. Phone 5744 1713 or email: info@riverineplains.org.au