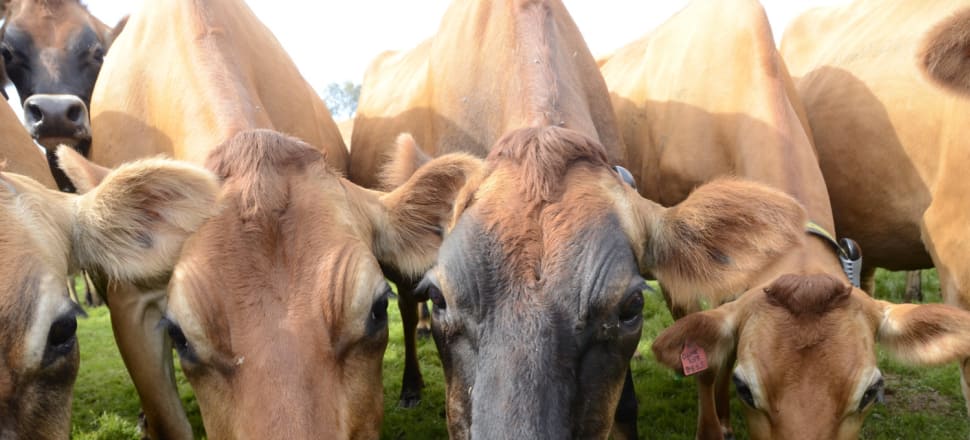 5370537724001
Dairy farmers continue to do it tough as dry conditions and rising feed prices have seen average profit across Victoria fall to the fifth lowest level in 12 years.
That was the finding of Agriculture Victoria and Dairy Australia's 2018 Dairy Farm Monitor Report, which found despite tough conditions the 25 northern Victorian farms monitored had a better year than last year with good pasture growth, higher milk production and improved milk price.
Agriculture Victoria farm business specialist Claire Waterman said the results reflected the challenging seasonal conditions, despite improved milk prices.
''We've experienced a sharp increase in feed prices, food prices and a slightly improved milk price,'' she said.
''We've seen dry times previously but this is the first time we've seen a combination of all those factors.''
Adjusted for inflation, the milk price was the seventh highest in the 12-year history of the project, with northern Victorian producers seeing a 14 per cent jump, adding an additional $0.74/kgMS.
Yet pressures including water and feed prices combined to put pressure on the surveyed farms, despite 88 per cent registering a positive earnings before interest and tax with average earnings of $185000 and average net farm income of $73000 — an 18-fold increase on last year's average income of $4000.
Although 448mm of rain was received — 92 per cent of the long-term average — almost a quarter of rain fell in December, rendering it ineffective for pasture growth.
While water allocations where high, fluctuating water prices saw those purchasing temporary water stung as prices increased considerably towards the end of the season, impacting those who entered the market late.
With a median price of $80/Ml in February increasing to highs of $170/Ml in June, maximum prices peaked at $193/Ml and $253/Ml respectively.
Combined with feed budgets that were underestimated and resulted in increased need to purchase additional feed, market prices increased and left farmers paying a lot more for both hay and water by the end of the season.
Feed prices hit northern Victoria particularly hard, with 41 per cent of metabolisable energy (MJ/kg) from imported feed, three per cent above the state-wide average and three and seven per cent above their western Victorian and Gippsland counterparts.
Ms Waterman said the input pressures were seeing farmers continue to be cautious about their returns for the 2018-19 season.
''Over two-thirds of farmers predict their business returns will improve, but many participants were concerned about seasonal variability in the coming year. Input costs were the major issue identified for the coming 12 months, while milk price and climate variability were also identified as concerns over the longer term,'' she said.
''There's no doubt these drivers will have impact.''