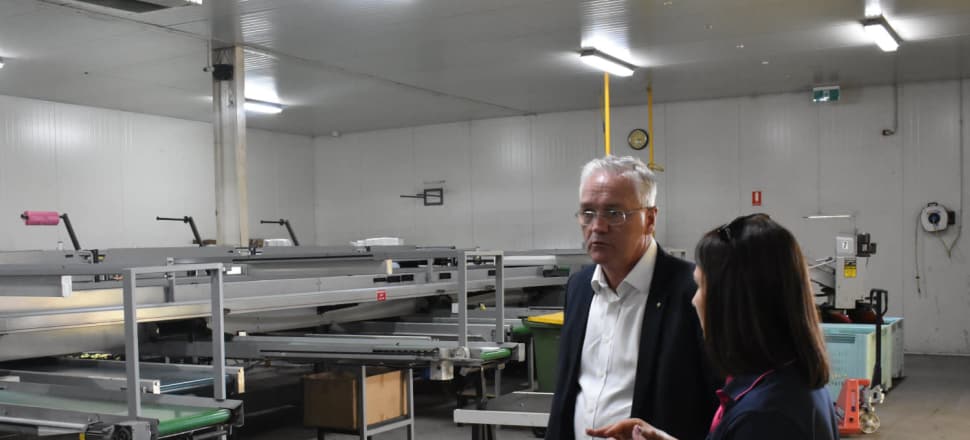 5370537724001
Kyabram fruit packing facility KY D-Pak is set to install a clamshell plastic packaging machine after it received $535000 from the Federal Government.
The machine will allow the business to securely seal fruit to eliminate airborne contaminants, protecting its safety and freshness.
''All the supermarkets are now making a big shift to wanting all their products to be packaged so in turn we have to make a shift too,'' Josie De Pasquale said.
The funding will allow the business to upgrade technology and increase the company's competitiveness.
''It's now time for a bit of research and further investigation — obviously you can't start much of that until you actually have the money,'' Mrs De Pasquale said.
''We have to work out which part we would put the machine in, we have the space but it's just working out where the best place to put it would be.''
Federal Member for Murray Damian Drum said the grants were about creating employment.
''This grant is really about giving back to our local companies and producers and also creating local jobs,'' Mr Drum said.