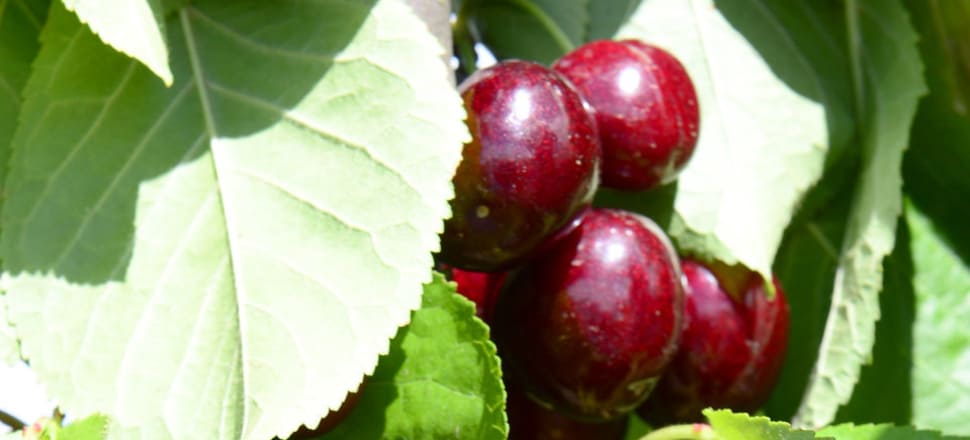 5370537724001
Despite most farmers praying for rain for most of the year, cherry growers across the region have enjoyed the dry conditions.
Benalla grower Mark Foletta said the dry conditions had limited the risk of disease.
''The dry conditions have meant disease pressures are relatively low,'' he said.
''With the dry conditions, they are less prone to brown rot. I use no chemical fungicides so the dry conditions have taken the pressure off.''
Mr Foletta — who has 1200 trees of varieties such as Royal Dawn, Black Star and Lapin — is expecting to harvest an average of 1.5 to 2tonnes of the fruit most popular at Christmas time.
''The consistency and flavour is better in the later varieties,'' he said.
''We have started picking this week and we will roll through to Christmas.''
Mr Foletta said he hired a mixture of locals and backpackers during harvest.
''It's been a lot harder to find backpackers. They have been a lot less reliable (to find) since the laws came in.
''(The laws) hit people, who were doing the right thing, particularly the smaller operations.
''North-east Victoria is unique as it has different types of agriculture.
''We should be encouraging young travellers to come through the area because it's a pretty lovely spot here.''
Despite the late start to flowering, cherries are the first of the fruits grown in the Goulburn Valley to be harvested.
''It is one of the last to flower but first to harvest,'' Mr Foletta said.
While quality is set to be high, Mr Foletta said it had been an ''interesting season''.
''Quality is going to be good this year,'' he said.
''The flavour ripeness development is a bit slow.
''What I would suggest is to buy cherries from places where you can try them first because cherries don't ripen once they are taken off (the trees).''