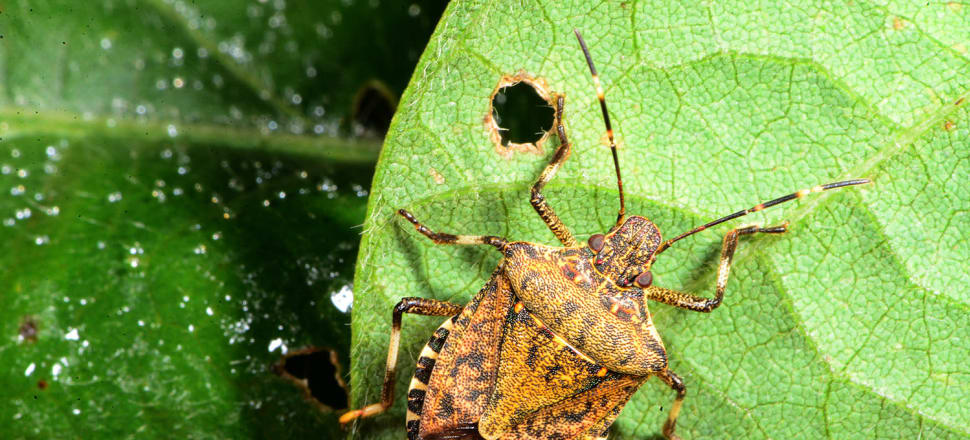 5370537724001
Agriculture Victoria is winding down its surveillance for the brown marmorated stink bug.
The brown marmorated stink bug was found for the first time in Victoria this past summer, with Agriculture Victoria responding to detections in Port Melbourne, Dandenong South and Clayton.
The last detection was in early March and, with the weather cooling down, stink bugs tend to seek shelter indoors, so Agriculture Victoria has scaled back its surveillance and removed traps from around detection points.
Victoria's chief plant health officer Rosa Crnov said Agriculture Victoria would continue to check targeted areas to ensure the state remained free of the pest.
The brown marmorated stink bug eats more than 300 types of vegetable crops, fruit trees and ornamental trees.
Authorities said if it became established in Victoria, it could have a significant impact on the state's horticultural industries.
''Although we haven't found any further stink bugs, residents are encouraged to keep their eyes open for them,'' Dr Crnov said.
''During summer we asked people to look for stink bugs in their gardens and on their vegetables and fruit trees.
''During winter we are asking people to keep a look-out for stink bugs in their homes, sheds, machinery and cars.''
There is a heightened risk of the pest entering Australia through imported cargo between September and April each year.
''Over the 2018-19 season we have been fortunate to find stink bugs before they could become established in Victoria. Our focus will now turn to preparing for the 2019-20 season,'' Dr Crnov said.
■Agriculture Victoria is asking anyone who suspects they have found a brown marmorated stink bug to take a photo, collect the bug and report it to the Exotic Plant Pest Hotline on 1800 084 881 or email the photo, contact details and the pest's location to: plant.protection@ecodev.vic.gov.au