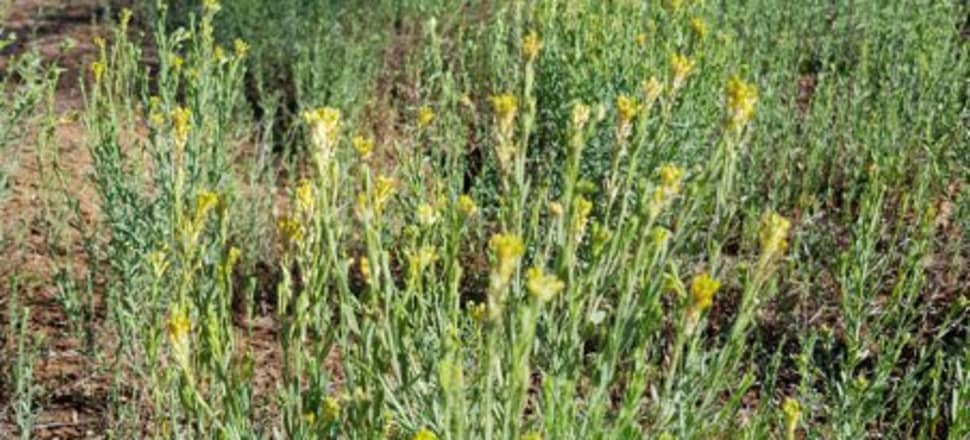 5370537724001
NSW livestock producers are being warned to be alert to the potential emergence of pimelea as research continues into solutions to treat livestock poisoning from the potentially fatal plants.
The pimelea plant group is poisonous to grazing animals across much of the three states, causing what is widely known as St George disease.
Symptoms include chronic diarrhoea, loss of condition, characteristic fluid swelling under the jaw and/or down the neck and brisket, and a prominent pulsing jugular vein in the neck.
The problem was highlighted in 2015 and again in 2017 when numerous cattle deaths and production losses occurred in Queensland herds.
Work is ongoing on two linked projects researching pimelea poisoning, funded by Meat & Livestock Australia and co-ordinated by Associate Professor Mary Fletcher of The University of Queensland's Queensland Alliance for Agriculture and Food Innovation.
MLA's grassfed beef research and development project manager Nigel Tomkins said the first project — Pimelea poisoning: finding potential solutions for managing cattle poisoning — involved producers, AgForce and MLA Donor Company.
''The project has seen a significant amount of material collected to progress research work,'' Dr Tomkins said.
''UQ and Queensland Department of Agriculture and Fisheries staff collected 107 rumen fluid samples from affected cattle and unaffected ruminants, and 100kg of pimelea plant material.
''As a first step in developing remedies, researchers extracted the toxin, simplexin, from plants and tested a range of absorbents.''