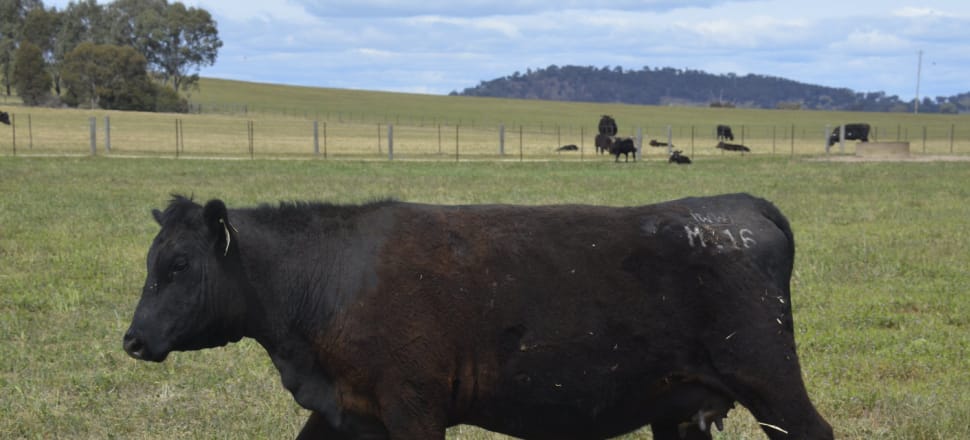 5370537724001
After 25 years in the business, Witherswood Angus owners John and Joan Woodruff will close the gates for the last time early next year, saying goodbye to their Taminick stud and its legacy.
The Woodruffs said it was a tough decision but one they ultimately had to make as they grew older.
''We took a long while to make our minds up,'' Mrs Woodruff said.
''People who have supported us over the years are sad to see us go.''
''We expect a fair lot of people (at the sale),'' Mr Woodruff said.
''It's been a tough year but you have tough years and you get through them.''
The process of winding down the stud will begin on October 19 when 440 cows, cows with calves, weaner heifers, recipient cows and embryos will go up for sale in their female dispersal sale.
Having put an emphasis on genetics, Mr and Mrs Woodruff said they had some incredible qualities throughout their herd.
''It's an opportunity for people to purchase lines that haven't been available before,'' Mr Woodruff said.
''There's some old genetics going back 25 to 30 years. And quality really shines through in dry conditions,'' Mrs Woodruff said.
The focus on quality genetics has driven the Woodruffs and seen them purchase two record-breaking bulls — Kingdom K35 and Klooney K42 — at a Milla Murrah sale in September, 2015.
The $150000 the consortium, which included the Woodruffs, paid for Kingdom K35 was the highest amount paid for an Angus bull at the time.
For Witherswood Angus stud manager Ian Peake, the emphasis has always been on temperament, udders and feet.
''Structure is incredibly important because if they can't walk around, they're no good,'' Mr Peake said.
''We've always worked pretty hard and I think we have a good name in the area,'' Mr Woodruff said.
''We seem to pull a lot of people from outside the area.''
With interest from Queensland, Western Australia, South Australia and NSW, the couple is expecting a strong turnout for the marathon sale.
With a strong showing from local buyers each and every sale, Mr Woodruff said they were all pleased to see the stud's products top the markets at Wangaratta, Wodonga, Euroa and other local saleyards.
''We'll follow our Witherswood cows along,'' Mr Woodruff said.
When asked which lots at the October sale they thought were standouts, Mr Woodruff had a simple answer.
''All 440. They'll be confused because they're all good.''