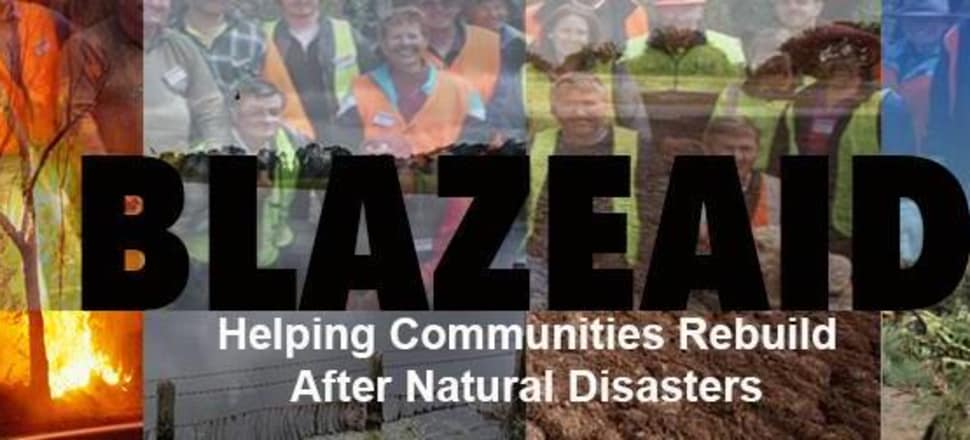 5370537724001
A call has gone out for volunteers and donations to help rebuild nearly 3000km of fencing destroyed in the recent devastating grassfires in Victoria's south-west.
Agriculture Victoria says 1434km of external boundary fencing and 1450km of internal fencing was destroyed in the four fires that tore through nearly 300 farm properties in the region on March 17 and 18.
With some peat fires still burning, charity group BlazeAid has already established base camps in Macarthur, Terang and Cobden to start replacing the lost fencing, a job that is expected to take up to six months.
BlazeAid president Kevin Butler, a Kilmore sheep farmer, said offers had been flowing in since news of the fires hit, but the organisation desperately needed $1million for its Post and Wire program to fund fencing supplies.
The money will be converted to fencing supplies vouchers and distributed to farmers in need to redeem at local farm supplies outlets in preparation for the arrival of BlazeAid volunteers.
''We've got dairy farmers ringing in tears,'' Mr Butler said.
''They've had zero ability to put money away for this type of thing for two years and anything they can get can make a huge difference.''
How people can help
■Volunteer for fencing or other work (such as catering), phone 0437 397 665.
■Donate money for the BlazeAid Post and Wire program, phone 0418 990 172.
■Donate money for volunteers' food and other needs, phone 0418 990 172.
■Lend spare post-hole drivers and other equipment, contact base camp co-ordinators Barry and Bev Thompson, phone 0437 397 665 or email: blazeaid.macarthur@gmail.com
■Base camp address is: Macarthur Recreation Reserve, Hamilton Port Fairy Rd, Macarthur.