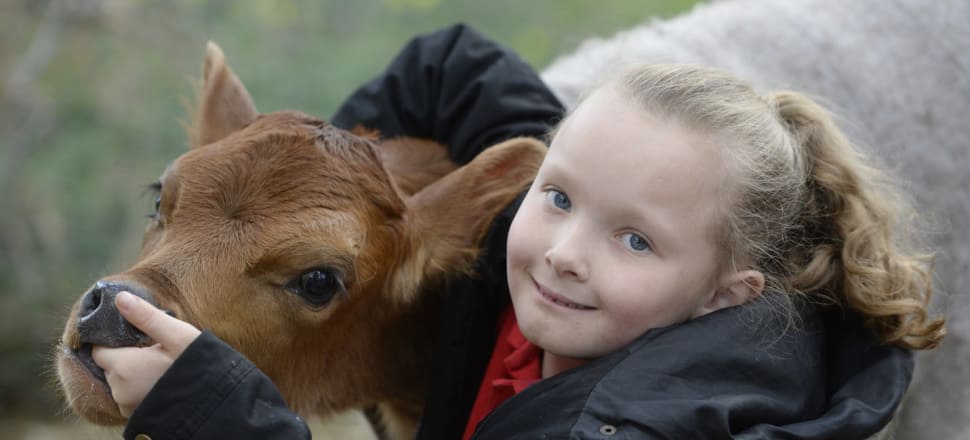 5370537724001
When you think of caramel and Oreos, the dairy industry often isn't the first thing that springs to mind.
Yet for Mooroopna North Primary School students who have been raising two calves by those names for the past couple of weeks, they have become a reminder of the importance of the dairy industry.
Part of Dairy Australia's Cows Create Careers project, the Years 3 to 6 students have also been focusing on a range of topics to do with the dairy industry and gaining an insight into future opportunities.
Tasked with looking after the calves and doing everything from feeding and cleaning them, to keeping track of their growth and progress, the students have also been busy researching a range of aspects of the dairy industry.
The students have broadened their knowledge of Tatura Milk, future job opportunities, farm safety, the supply chain process, the effects of dairy products on people's health and even explored what a day in the life of a dairy farmer looks like.
Teacher Jessica Greene said the program had helped students to have a deeper understanding of the industry and opened their eyes to its importance and future potential.
''The opportunities this program has provided have allowed my students an insight into a range of careers they may or may not choose to venture into,'' she said.
''The students have learned how to feed, measure and care for these animals, which is only a small part of their current investigations.''
The students also received a look at an operational dairy farm, visiting Di and Dean Malcolm's Zeerust property to learn more about their stud Bluechip Genetics.
Having lent the two calves to the school for the three-week period, they are set to be returned to the Malcolms this week.