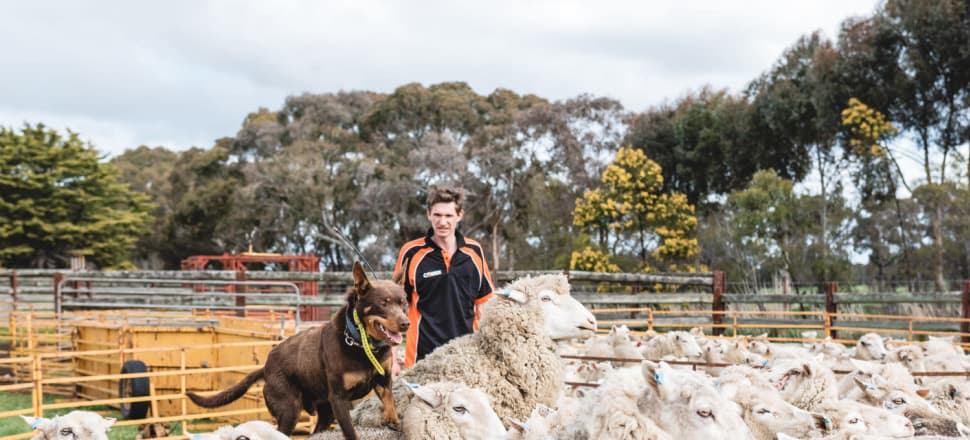 5370537724001
The two Victorian dogs that competed in the 2018 Cobber Challenge book-ended the results, but unfortunately for Molka local Fly he was at the wrong end of the 12-dog competition.
The competition sees each dog fitted with a GPS collar that tracks the distance they cover, working duration and average speed across a three-week period.
Living on the edge of Lake Murdeduke at Winchelsea in western Victoria, winning dog Boof ran more than 230km at 10.62km/h, astounding his owner Henry Lawrence.
''I found out that Boof covers a lot more ground than I thought he would,'' he said.
''One morning when we were shifting a mob he covered around 40km, and then another time he clocked almost 70km for the day, so he really surprised me.''
In comparison, Fly, who finished 12th, ran 181.8km at an average speed of 7.14km/h.
Although Fly covered more distance than some of the competing dogs, the positions were based on the points system, which saw Fly record 31931 points.
Boof was the only dog who recorded more than 100000 points (105230).
The final results were:
1. Boof (Victoria) 105230 points
2. Jess (NSW) 96950
3. Mitch (SA) 80680
4. Hooch (Tasmania) 68468
5. Rosie (WA) 48379
6. Fly A (NSW) 46938
7. Clyde (Tasmania) 37888
8. Ernie (Queensland) 37521
9. Barbie (SA) 37187
10. Tiges (WA) 34376
11. Razor (Queensland) 32005
12. Fly H (Victoria) 31931.