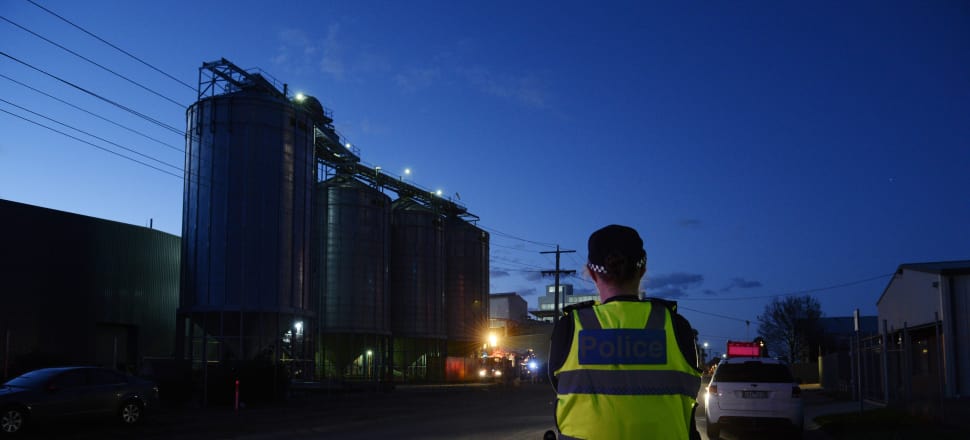 5370537724001
Firefighters and police are on the scene of a fire in a silo at the GrainCorp site in McDonald St, Numurkah.
CFA operations officer Travis Harris told The News at the scene:
"We have a fire in a silo which contains canola meal,'' he said.
"We have four silos in total, at the moment we have one confirmed with a small smouldering fire, and we're still trying to confirm whether any of the other silos have any fire activity in them at the moment.
"We're working with crews to establish exactly where the fire is and to what extent that it's progressed.
"We've got a (hazardous materials) crew here doing some atmospheric monitoring to confirm that and it's a process of elimination at that point as to how we will extinguish the fire.
"It is very safe at the moment, I'd like to stress that there is no risk to anybody at the moment, it is a very small fire that is being contained very early so we're just working through the best way to extinguish that fire and remove that product from the silo."
Firefighters first responded to a call about 4pm today.
Emergency services will be on the scene for some time, and the road is closed.
Mr Harris said it was expected it would be a "prolonged, protracted event".
The plant has just been through a $50 million upgrade which has expanded its capacity and introduced a higher level of automation.