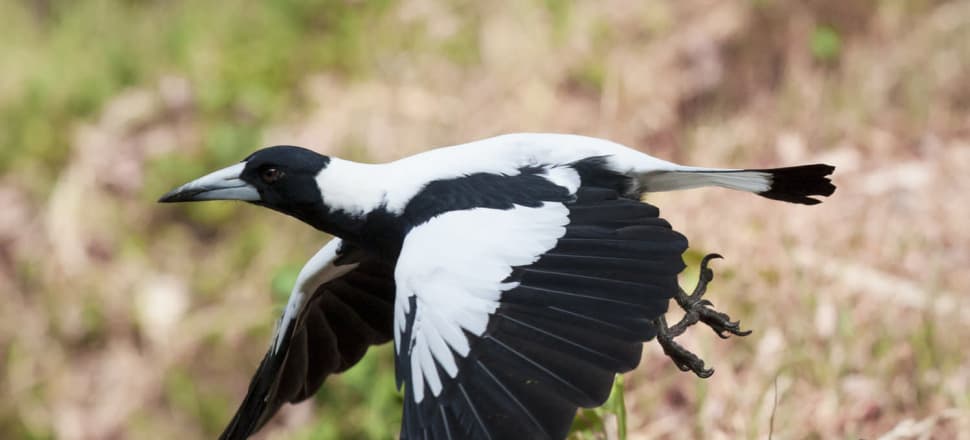 5370537724001
Swooping season is back, so watch out for attacks from above.
DELWP's Greg Chant said the first incidents of birds swooping in the Hume region had been reported.
''We have already had reports of plovers, mudlarks and Australian magpies swooping people in the Alpine areas,'' he said.
''Being swooped by a territorial bird is no fun, but this is just normal bird behaviour and, if possible, the best response is to keep away from the area.
''As the weather starts to warm up, birds start breeding and we want people to be aware of swooping birds.''
■To report a swooping incident by any species of bird on Victoria's 'swooping bird map', visit: delwp.vic.gov.au/environment-and-wildlife/wildlife/swooping-birds
Lawns are losing out to lazy gardeners
Australia might be a country that prides itself on its large backyards, but it turns out we're lazy gardeners when it comes to actually mowing the lawn.
At least that's what the latest survey of more than 1000 people by Jim's Mowing has revealed when they asked people how often they mow their lawn.
One in five people mowed their lawn once or twice a month, while 11 per cent were regular mowers, pulling the Victa out of the shed at least once a week.
And although dubbed 'the lazy generation', millennials are showing up their older peers, with one quarter mowing their lawns once a week.
Yet, as a sign of growing urbanisation, more than 31 per cent of respondents do not have a lawn.