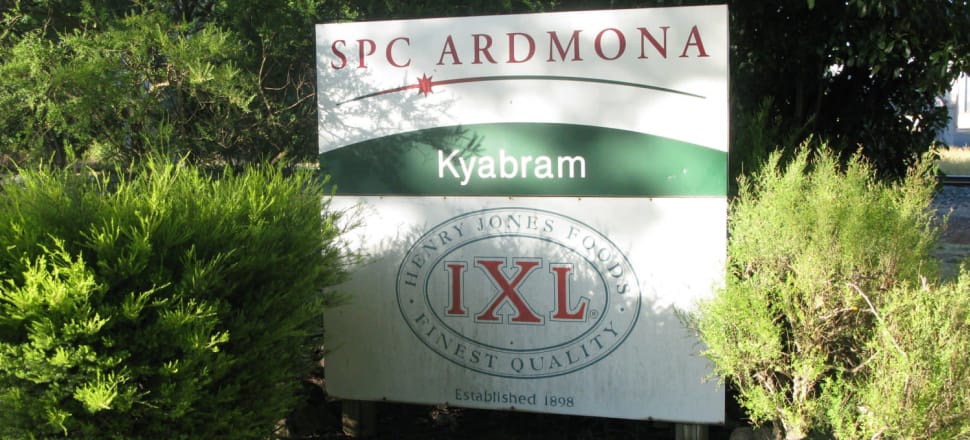 5370537724001
Two investment managers are behind the company that has purchased the Kyabram Taylors sauce and IXL jam factory.
SPC announced last week the factory had been sold, after disclosing earlier this year it wanted to divest the Kyabram business.
Solicitor Tom Wallace, 49, and businessman Paul Bray, 58, both based in Sydney, are the sole directors of the new company, Kyabram Conserves, but were not talking to the media last week.
A NSW public relations representative said the men did not want to talk to the media and directed Country News to the statement released by SPC.
SPC said the new owners wanted to continue to operate the factory, but Country News has not been able to confirm this with Kyabram Conserves.
The new company was registered on September 18.
Mr Wallace is the managing director of Millinium Capital Managers, a privately owned investment firm managing mutual funds and investing in government, corporate, bank and other bonds, debentures, notes and other debt-related securities and cash.
Mr Bray has 26 years' experience in funds management in sales, compliance and portfolio construction.
SPC managing director Reg Weine said the new owners would continue to process IXL and Taylors products locally from the existing site in Kyabram, with the existing workforce.
''This is a good outcome for IXL and Taylors and good news for the Goulburn Valley,'' Mr Weine said.
''IXL and Taylors are great brands, but the spreads and sauces/marinades categories were a small part of the SPC portfolio and it was better we focused on areas where we have a more distinct competitive advantage.
''However, we had a great sense of responsibility in ensuring these heritage brands found a good home and that's been achieved in this sale.
''We welcome the commitments from the new owners for continued local production and jobs, and a continued focus on delighting Australians with this world-class range of jams, sauces and marinades.''