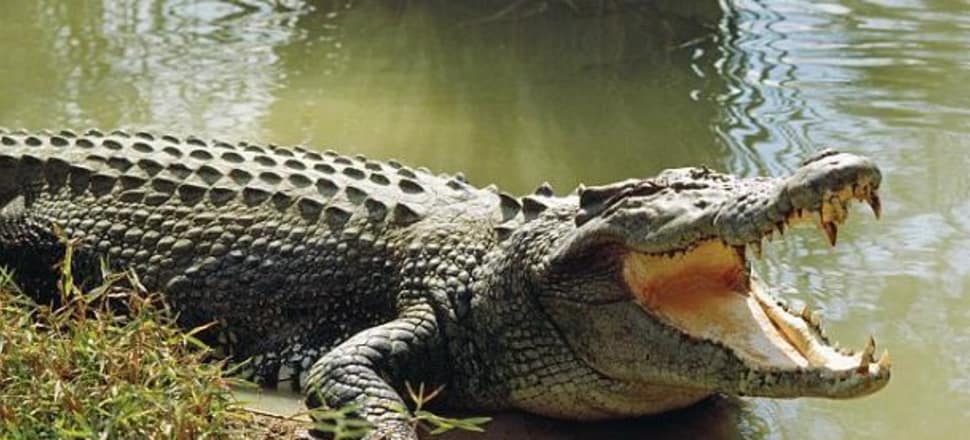 5370537724001
A saltwater crocodile almost 5m long has been caught in a Northern Territory river where people regularly swim.
Rangers snared the 4.72m reptile at the MacArthur River crossing near Borroloola.
It came as a shock that swimmers had also been visiting the site, NT Parks and Wildlife ranger Andrew Peckham said last Wednesday.
The croc is the biggest caught in the Territory this year, with 4.7m salties also collected at Katherine and in Darwin Harbour.
Mr Peckham said rangers were so concerned people from Arnhem Land and the Gulf of Carpentaria were ignoring signs and the 'Crocwise' safety campaigns that they took the captured crocodile — which was killed — to the local school and community to be seen.
''That was just to reinforce to be crocwise; these animals are real and you are pretty much living in crocodile country,'' he told ABC radio.
''Pretty much all around the top end people still don't seem to heed warning signs and still put themselves at risk by swimming in these areas that are inhabited with crocodiles.''
People's safety was ultimately their own responsibility and they should only swim in areas that were managed and deemed safe, Mr Peckham said.