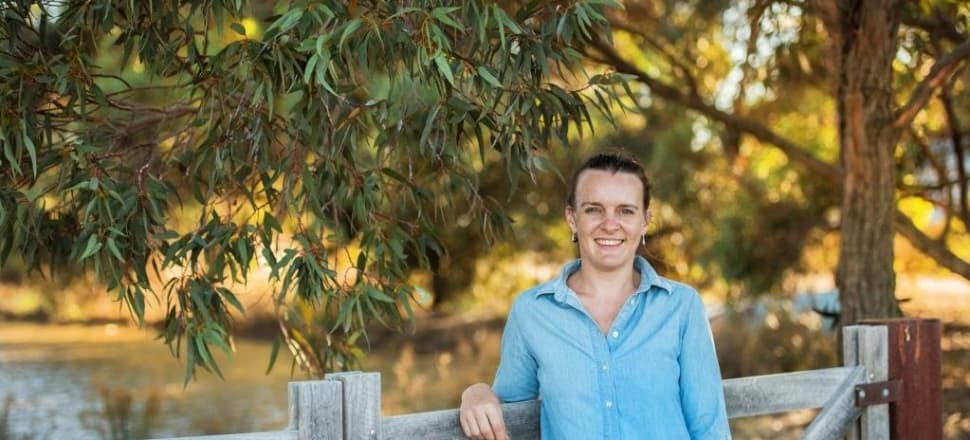 5370537724001
When Hayley Purbrick began working for her family's winery eight years ago, she could never have imagined it would be the first carbon-neutral winery to be certified in Australia.
Purchased by the Purbrick family in 1925, Tahbilk Winery (near Nagambie) is home to five generations of farmers who realised their environmental responsibility to leave a sustainable legacy.
In 2008, Tahbilk began a journey into understanding its greenhouse gas profile in order to calculate the carbon stored on site by its native vegetation.
As part of its sustainable business model, Tahbilk invested in on site re-vegetation, organic waste treatment and carbon reduction schemes.
The business was able to achieve its objective of becoming carbon neutral for the 2012 financial year.
In 2013-14, Tahbilk continued its sustainability efforts, partnering with environmental certification business Enviro-Mark Solutions.
The winery swiftly became the first winery to be carboNZero certified in Australia and one of eight wineries globally at the time to have achieved full carboNZero certification.
Ms Purbrick, who is Tahbilk's business improvement, digital and environment manager, is delighted by the winery's success so far.
''It's really interesting that this has all become a big showcase now,'' Ms Purbrick said.
''The community's appetite is a completely different landscape to four years ago when we achieved this.
''The community is much more interested now, which is great.''
Tahbilk has reduced its carbon footprint by 25 per cent since 2014.
''We've done a lot of environmental work, looking at the National Carbon Offset Standard and being involved in the Carbon Trading Scheme,'' Ms Purbrick said.
''In a nutshell, the Carbon Trading Scheme was designed to be similar to how we now treat water, a tradeable commodity whereby you pay for the privilege of its use.
''We put a price on water to make people, as individuals or in their businesses, think more about the ways they were using water.''
Its consistent efforts have only pushed the winery and Ms Purbrick to continue their work towards lower carbon emissions.
''We want to keep pushing to be neutral by 2020, but it is a challenge to reach and maintain as we are also looking at increasing our production by 30 per cent,'' she said.
''This could have a big impact on our footprint.''
Ms Purbrick's passion and dedication in this field, plus an interest in digital technology has opened up many doors, including speaking at this year's Australian Bureau of Agricultural and Resource Economics and Sciences Outlook 2018 Conference in Canberra last week.
In her talk Investing in Sustainability for Profit, Ms Purbrick discussed how digital technology could impact farm performance.
She also shared Tahbilk's story and how it offset its carbon footprint.
''I look forward to speaking to a lot of people that are involved in change, particularly in the agricultural space,'' Ms Purbrick said.
''It's important to teach people that thinking with an open mind can lead to changing your perception around what is possible; solving the business and the community's problems.''
—Ashlea Witoslawski