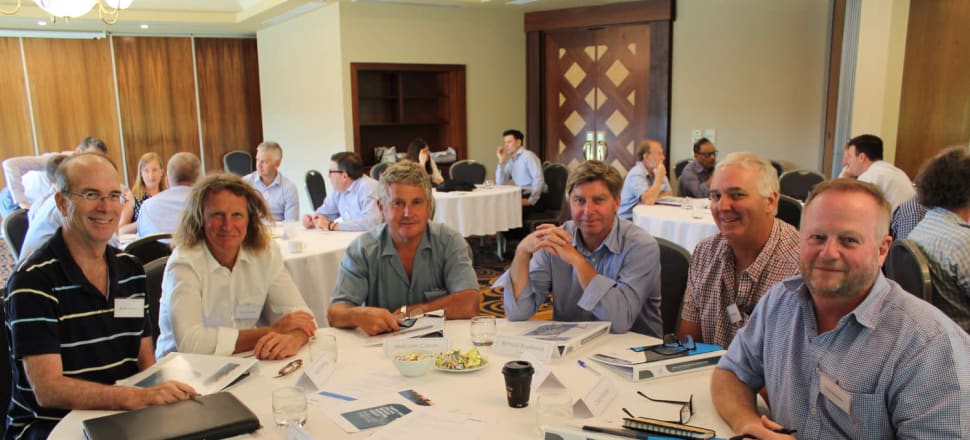 5370537724001
Fifty-five community members who will assist with the Goulburn-Murray Irrigation District 25-year asset strategy and the tariff and pricing strategy, have been inducted by Goulburn-Murray Water.
The community members, who have been allocated to groups, will assist with major projects arising from G-MW's Strategic Plan, released in September last year.
The outcomes of this work will feed into the Essential Services Commission (ESC) review of G-MW's price structure from 2020.
The role of the GMID Asset 25-Year Strategy group will be to objectively provide input about the future service needs of customers within the GMID.
The Tariff and Pricing Review working groups will advise on the future service needs of customers as they relate to service and pricing options and customers' understanding of what charges they would face for each option and why.
Both groups will also advise on G-MW proposals to reduce the future cost of maintaining and renewing assets; and opportunities to optimise on the use of assets within the GMID.
Members include representatives from catchment management authorities, other water organisations that are urban water customers, ''retail'' customers, environmental water holder customers and community members from across the region.
G-MW managing director Pat Lennon said the next pricing submission was due in August 2019, and the new ESC requirements and previous submissions had shown the importance of early, transparent and genuine engagement with customers.
''We are delivering on a theme that was touched on a number of times during the lead-up to our updated strategic plan — that was the commitment to inviting our customer base to the table to have a genuine opportunity to have input and influence on important decisions,'' he said.
Numurkah dairy farmer and Tariff and Pricing Review Gravity Irrigation and Drainage working group member Rachelle Moon said G-MW had previously not had a good track record when it came to customer engagement, and believed the groups were a big step towards more positive outcomes.
''Pricing is complex and you only need to listen to some of the comments from today to realise that, but this is a worthy process,'' she said.
''Pricing is a big part of our business and that's why we should be part of this process.''