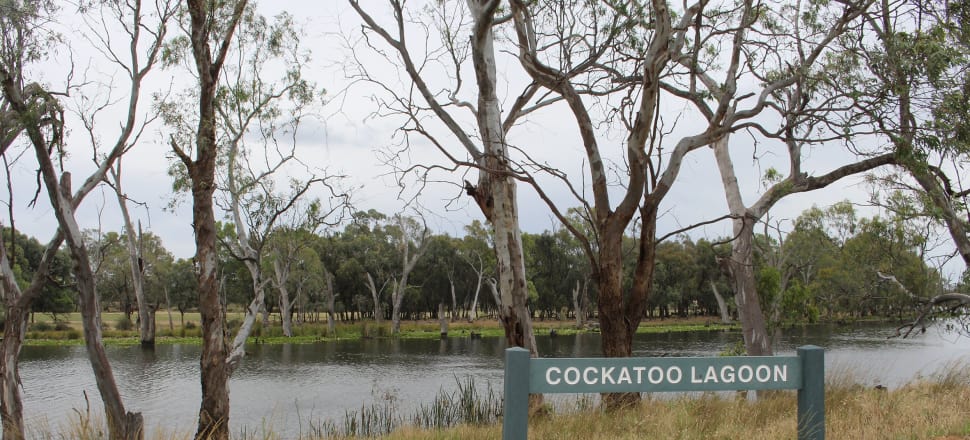 5370537724001
A local community work group is investigating two options that could see the capacity of Gunbower's Cockatoo Lagoon increased, helping to secure water supply for the region's irrigators and the environment.
The 11-member community working group, which was established in January, has met three times in the past three months in the hope of finding an outcome that can balance a number of varied interests.
Historically, Gunbower Creek passed 1650Ml/day below Gunbower yet currently flows downstream of Gunbower are restricted to 800Ml/day.
Community working group chair and local irrigator Neville Goulding said if the creek's capacity continued to decline, rationing would occur.
''The capacity constraint has the potential to limit water allocation deliveries for both irrigators and the environment during peak periods,'' he said.
''This is a problem particularly for irrigators downstream of Gunbower, who can already experience waiting periods of several days to access water even in an average season such as the 2017-18 irrigation season.
''Irrigation is worth a lot of money to our region, and we have a great opportunity to help our irrigators secure capacity with a bucket of money that is coming from the environment, to not only secure delivery capacity for our irrigators but also ensure there is enough capacity to water the Gunbower Forest as well.''
The group is currently exploring the benefits and financial viability of two proposals — one which would see Thompsons Weir removed and complementary works undertaken and another which would see Thompsons Weir replaced with a gated weir upstream near Cockatoo Lagoon.
Research shows the condition of Cockatoo Lagoon has been declining, with the long-term viability of the lagoon as an irrigation water carrier compromised by weed growth and siltation.
During the past few decades records show the numbers of catfish, platypuses and turtles has declined.
''If we do nothing, irrigators in the whole Torrumbarry irrigation system, the community, and the environment will be worse off,'' Mr Goulding said.
''Both options are being investigated to see how they compare in terms of benefits for the environment and irrigators, and how they stack up financially.''