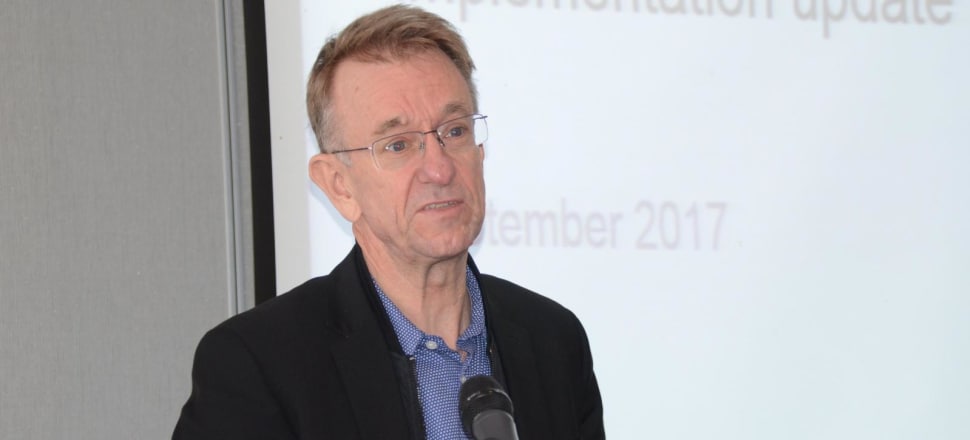 5370537724001
Hundreds of jobs have been drained from the Goulburn-Murray Irrigation District as a result of the Murray-Darling Basin Plan, with some towns losing half their agricultural workforce since 2001, new figures reveal.
Released by the Murray-Darling Basin Authority last Tuesday, 40 community profiles have examined the socio-economic impact of the Murray-Darling Basin Plan on regional populations, workforce and agricultural production.
Across the basin the number of full-time equivalent jobs has decreased 13 per cent, yet MDBA chief executive Phillip Glyde said only about four per cent, or about one quarter, of the decline was due to the basin plan.
''The MDBA recognises that water recovery has contributed to detrimental social and economic changes in some communities, especially where water is recovered through direct purchase,'' Mr Glyde said.
''For the first time we now have access to community-level data on the impacts of water recovery to help guide the future implementation of the basin plan.
''The dairy industry in the GMID has been under pressure for some time, with a lot of changes in population and employment occurring before basin plan water recovery began.
''Five of these six communities had similar levels of employment change in response to the basin plan, except for one community in Rochester — the employment effects are almost double due to further social and economic pressures.''
Rochester has lost a total of 311 agricultural jobs throughout the period examined — almost one third of the agricultural workforce — which equates to one in five jobs in the workforce overall, while Wakool has lost almost half its population and been stripped of more than 61 per cent of its agricultural workforce.
Wakool has had a 34.5 per cent reduction in the water available for production, the worst hit in the region, with most other communities losing between five per cent and 20 per cent of water for production as a result of water recovery.
GMID Water Leadership co-chair and Member for Shepparton Suzanna Sheed said the community profiles reflected the pain she had been hearing about, but was concerned about what more was left unsaid.
''I don't think statistics can possibly reveal the human anxiety as a result of the loss of water,'' she said.
''The MDBA model estimates 1245 full-time jobs lost in the GMID as a result of the basin plan.
''But we're also concerned about the fact the figures masked the very many part-time jobs that are on farm that are lost when times are tough and the farmers have to do it themselves.''
While Ms Sheed conceded the basin plan was not the only factor influencing the region, she said the other factors cited within the reports — including drought, fluctuating prices and costs and the selling of water — had been long-running issues that were ''not something new'' for farmers to deal with.
Southern Riverina Irrigators chair Gabrielle Coupland said the results clearly showed that water recovery for the basin plan could no longer continue to be taken through on-farm projects.
She welcomed the resolution from the Ministerial Council earlier this month to not conduct on-farm projects in Victoria and NSW for the foreseeable future, but said more assurance was needed.
''But we want it to be more than a priority. We want a commitment that they won't come back into vulnerable communities with a cheque-book when deadlines are looming,'' Mrs Coupland said.
''The flow-on community impacts from such a massive shift in regional production and employment in such a short period of time should not be underestimated.
''This is not just jobs leaving the district. This is people — footy players, netball players, community volunteers. They take their families and they go. That impacts on schools, services and sporting clubs.''
As employment opportunities, irrigated land and the financial viability of some regions continue to deteriorate, the future of the regions is becoming increasingly uncertain according to Ms Sheed.
''I think there's no doubt that government policy and other factors have made people very cautious about investment,'' she said.
''It really has a significant impact and shows up in very small communities and there's flow-on effects felt if you don't have young people (coming to the area).''
Deniliquin and the towns of the Shepparton irrigation area have been considerably impacted by the changing demographics, with a 29 per cent and 26 per cent decrease respectively in the number of people aged under 45 years.