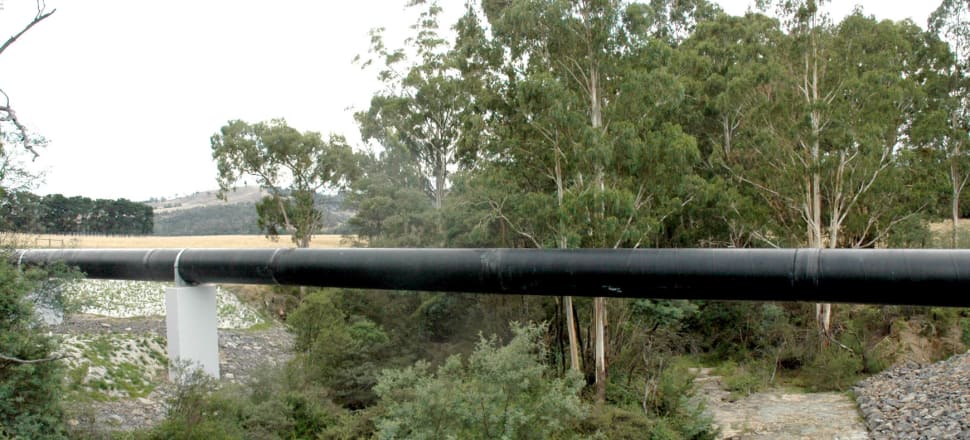 5370537724001
The Victorian Government has no plans to use the Sugarloaf pipeline, built between the Goulburn River and Melbourne water storages, this season.
The pipeline was built to transfer up to 75Gl of water to Melbourne from Eildon reservoir, as part of the $1billion commitment to upgrade northern Victoria's foodbowl irrigation infrastructure.
However the pipeline hasn't been used since 2010 as successive governments have promised not to use it except in exceptional circumstances.
Water Minister Lisa Neville said last week: ''We won't be transferring water away from farmers in the north to Melbourne; in fact, as we have done for the past three years, we'll ensure the 75Gl of Melbourne Water entitlements will be available to the communities in the north.''
The Melbourne water authorities have been obliged to sell their allocation each year.
The Productivity Commission, in a report on national water reform, has suggested the pipeline be used before the Wonthaggi desalination plant is called on because of the cheaper cost of the river water.
The Productivity Commission found that: ''Water trade allows water to be sourced from those that value it least, such as irrigators, whose production per megalitre of water is relatively low.
''The main argument against allowing trade is that, while it would benefit those irrigators that participate, it would have a negative effect on communities that rely on irrigation.
''However, these effects are likely to be modest as urban water use is often small compared with irrigation use and so a small proportion of irrigation water can make a large contribution to urban supplies (for example, if Melbourne's water utilities had used the allocation on their own entitlements to transfer 75Gl of water to Melbourne through the north-south pipeline in 2015-16, this would have been equivalent to about 2.2 per cent of allocation available to holders of northern Victorian entitlements).''