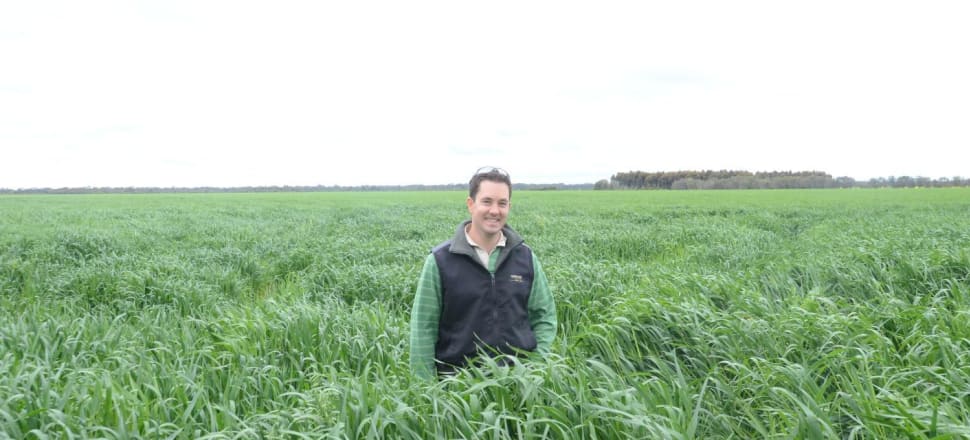 5370537724001
Sporadic rain may have led to a ''mixed bag'' across the region, but growers are continuing to be positive in the lead-up to the new season, according to one local agronomist.
Landmark Elmore agronomist Chris Dunn said his customers, largely dryland growers from Elmore to Colbinabbin, experienced wildly different rainfall totals in recent months.
''Some people have only had 40mm but others have had up to 100mm to 150mm,'' he said.
With most growers looking towards sowing wheat, barley, canola, hay, oaten hay and lucerne this season, Mr Dunn said preparation was key.
''My growers have been really diligent and controlled weeds to ensure they preserve that stored moisture,'' he said.
''At this time of the year people should definitely be maintaining their paddocks and spraying any summer weeds when they're young.
''It's all about preserving that stored moisture and nutrients.''
With weather difficult to predict, Mr Dunn said growers continued to be optimistic but realistic ahead of the season.
''They have to be optimistic, they're at the mercy of Mother Nature,'' he said.
''We're just playing it as it comes and expecting an average year going forward but it's all about adjusting.''
Three-month outlooks from the Bureau of Meteorology reveal much of the region — including Shepparton, Kerang and Deniliquin — are expected to receive between 25 and 50mm of rain from March to May.
The outlook is slightly better for regions to the south and east, with Seymour, Yarrawonga and Benalla expected to receive between 50mm and 100mm of rain during the three-month period.
Almost half of the predicted rainfall is expected to fall in March.
Agriculture Victoria and Perennial Pasture Systems soil moisture probes in Elmore and Youanmite in northern Victoria have revealed fuller profiles in many paddocks as a result of heavy December rain and extensive summer weed spraying.
''There is a big range of soil moisture values in central Victoria and north-east Victoria due to the variance of rainfall totals,'' the February soil moisture update said.
''Generally, rain had to be above 50mm to allow water to infiltrate down to a depth, of which a portion may be safely conserved for the 2019 cropping season.
''Lighter soil types may have required less rain to achieve infiltration to depth.
''Rain on dry soil profiles had a range of moisture infiltration but the better results were observed in areas that received 70mm-plus.
''Probe sensors detected moisture at 60cm and districts that received 100mm-plus had soil moisture changes at 90cm-plus and it appears that soil areas now have a full profile,'' the update said.
''There have been no positive moisture changes in the past month with limited rain and plenty of very hot summer days.
''Soils appear to have stabilised with soil moisture levels at depth in the measured zone of the probes (30cm to 100cm), providing summer weeds have been controlled.''