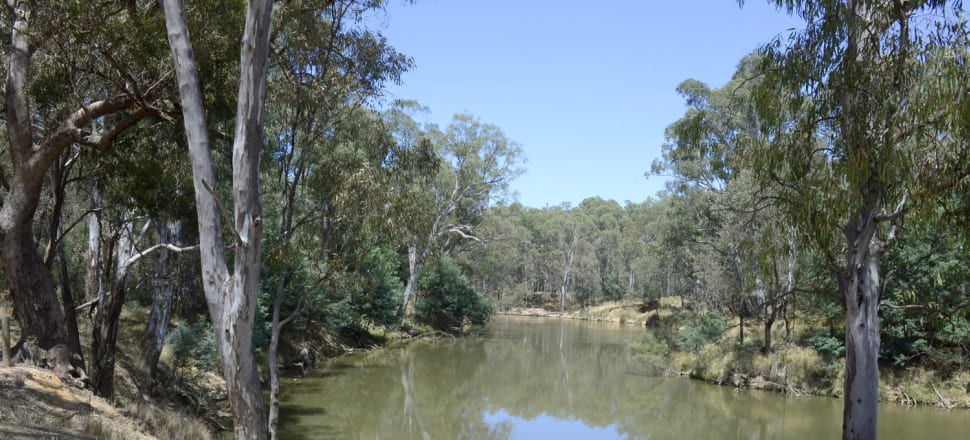 5370537724001
Billions of dollars are being wasted in water recovery subsidies to increase irrigation efficiency across the Murray-Darling Basin, according to a study from Australian National University.
The report estimates $3.5billion has been spent to achieve 700Gl a year increases to stream and river flows across the basin, but the actual benefits may be much smaller than planned.
Based on the report's calculations, the subsidised water infrastructure may have only delivered 70Gl/year increases to stream and river flows across the basin.
The Murray-Darling Basin Authority has rejected the claims, saying it recently commissioned an independent review to investigate the risk posed by changes in return flows to the effectiveness of environmental water recovery.
''The work commissioned by the MDBA was subjected to expert peer review of more than a dozen of Australia's leading experts,'' the MDBA said.
''Professors Grafton and Williams (who wrote the ANU report) were invited to participate in the expert review workshop but declined.
''The University of Melbourne team found that irrigation efficiency projects could reduce the volume of return flows in the system but the effect was likely to be quite small and could take decades to materialise.
''We will be monitoring any effects of future changes in return flows and can adjust things as required. However, at this stage, the basin plan water recovery targets appear likely to be met.
''Water savings acquired by the Australian Government are real and held by the Commonwealth Environmental Water Holder who uses this water when and where it can have the most benefit to the environment.
''So far, basin plan water infrastructure efficiency programs have recovered more than 700Gl of water for the environment.''
Professor John Williams, from ANU's Centre for Water Economics, Environment and Policy and one of the researchers, said without independent and comprehensive water accounting, including what is happening to return flows and the effects of irrigation infrastructure on stream flows, there will be ''no peace'' in the Murray-Darling Basin.
''These subsidies should not resume until it can be scientifically determined by how much they increase net stream and river flows, if at all, and at what cost,'' Prof Williams said.
''This requires comprehensive water accounting that was promised in 2004 by Australian governments, that still hasn't been delivered.
''Our study has undergone a comprehensive peer-review process and our findings marry up very well with those in the recent (South Australian) royal commission report and the Australian Academy of Science report — we are all singing from the same songbook.''
Co-researcher Professor Quentin Grafton said their analysis showed the average cost of water recovery for infrastructure subsidies could be as much as $50million per Gl returned to the Murray-Darling Basin every year.