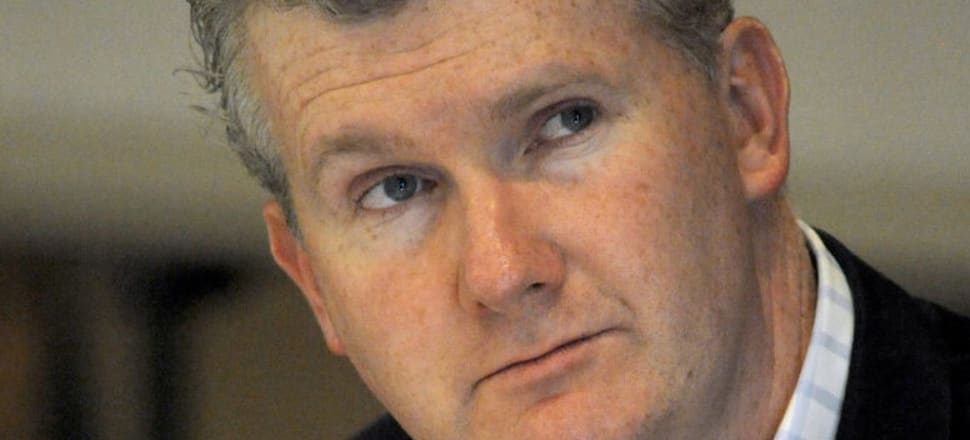 5370537724001
A community-based group is seeking a meeting with federal Opposition water spokesperson Tony Burke, saying it wished to work with him and discuss recent controversial comments.
The Murray Regional Strategy Group has expressed concern about Mr Burke's statements that he will abolish the cap on water buybacks and return to the original neutrality test, despite basin states agreeing to a new test in December.
Group chairman Alan Mathers said the comments sent a negative message about the future prospects for the next generation of young farmers, who wanted to hear Labor's vision for the region.
Mr Mathers along with other representatives met with Prime Minister Scott Morrison earlier this month for a ''positive'' meeting.
''Mr Morrison now has a much better appreciation of the damage to our communities from the basin plan, and seemed impressed by the solutions we presented to him,'' Mr Mathers said.
''It seems reasonable that we now try to convey these solutions to Labor leaders.
''The recent comments from Mr Burke indicate he may also not be aware of what is happening in this region.''
Mr Mathers said MRSG wanted to work with Mr Burke to ensure he knew about the environmental degradation, the job losses, the mental health issues, and the unnecessary impact on communities.
''I am sure if he engages with our community he would see things in a different light,'' Mr Mathers said.
Mr Mathers said the issues being faced went beyond challenges around the social fabric and economic prosperity of our communities, as there were now huge concerns about the environment and the damage being caused by the basin plan.
''Those of us living in the region can see the destruction of the most precious environment in the world due to increased volumes of water being forced down the Murray River, beyond its capacity,'' he said.
''We have river bank slumping and erosion, the Barmah choke is collapsing and the mighty red gum forests are under extreme pressure from over-watering.
''And we also keep creating ideal breeding conditions for those rabbits of the river, the European carp.
''Unfortunately, coupled with the environmental deterioration we have a bureaucracy that is reluctant to acknowledge the adverse impacts of the basin plan, seemingly because it sees itself as being primarily obligated to deliver water, and not responsible for the damage being caused along the way.''
Mr Mathers said the group wanted to work with whoever was in government to achieve better environmental outcomes not only for this region, but for the entire basin.