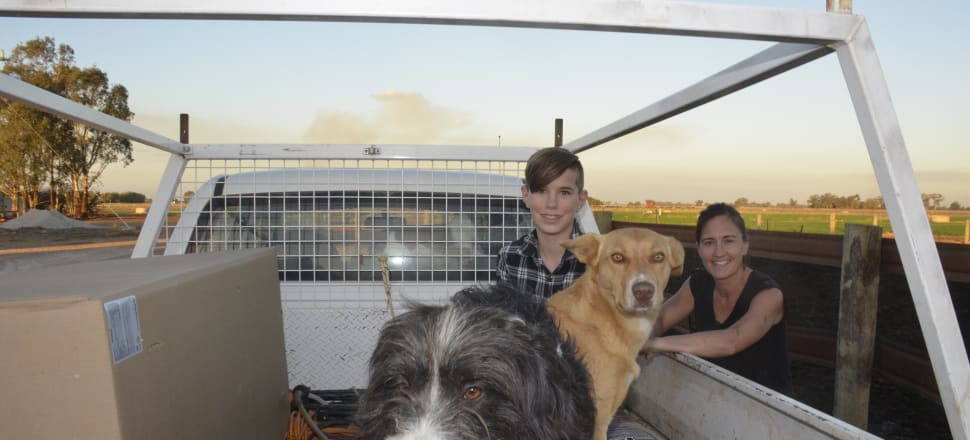 5370537724001
Introduce everyone to the dogs.
Rhiannon: The one that looks like a dingo is Danger. The black one is Chelsea.
How did they get their names?
Danger is named after Paddy (former Adelaide and current Geelong AFL player Patrick Dangerfield). Chelsea — we thought it would do the job.
How do they like to get around the farm?
In the back of the ute — Danger in the back of the ute and Chelsea runs. They run alongside the bike but not on it.
What is your favourite thing about them?
I like they are good with the kids and I like they are always a presence around the house.
What are their favourite places around the farm?
Danger's favourite spot is the back of the ute, and the front doorstep for Chelsea. Danger's not very happy to get off the ute. One time Kieran had him in the back of the ute and he didn't know he was there. He had to trace back to find him because he'd jumped out.
How do they get on with each other?
They are best friends. They work together to push the cows up.
What are their personalities like?
Chelsea is the boss. Chelsea's really bossy. Danger's gentle and real smart.
Did you train them?
Kieran does all that, he loves it.
What would you do without them?
I wouldn't have a very happy husband without them. They do save a lot of time.
Words and pictures:
Rodney Woods