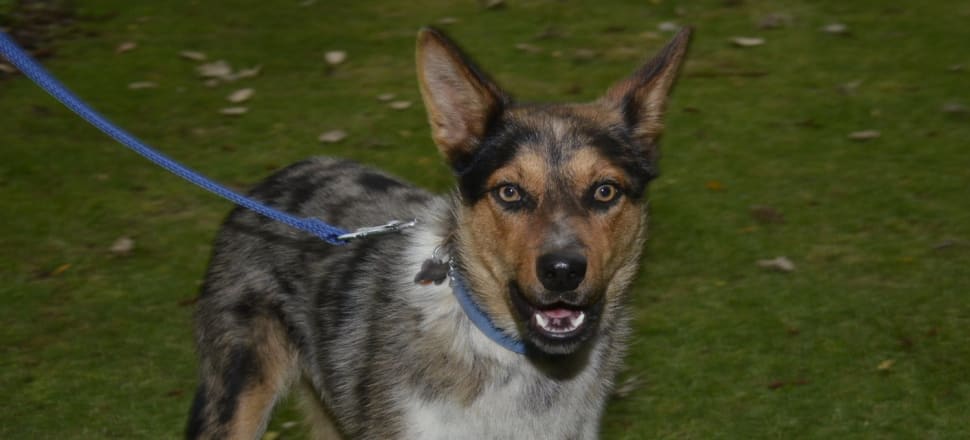 5370537724001
Benalla's Heidi Marshall entered into the competition Country News and WB Hunters run at the Elmore Field Days. Her entry was about her dog Stormy the Koolie. Heidi, in her entry, said Stormy ''is my best mate because he never leaves my side and is always with me''. She said Stormy waited at the gate for her to come home from work each day and he kept her active with his full-on high energy levels. Giving him a name was easy for Heidi, after Stormy travelled from a cattle station in Queensland and had a delayed flight.
How did he get his name?
He got his name because he was an hour late coming in on his flight due to a bad storm and also because his colour looks like a storm.
How long have you owned him for?
Since he was eight weeks old and he's now 11 months old.
Why did you choose the Koolie breed?
I first discovered Koolies when (I was on farm) looking for a cattle dog breed that had plenty of force, bark and wouldn't back off as stud Jersey cattle can be stubborn and can be hard to move in yards or paddocks.
What's Stormy's personality like?
He's got a very big, bold personality and he is very active but he is very loyal and devoted to me at the same time.
Does he respond to some commands better than others?
He does normally, when the weather is not like this (it was stormy on the day). So he sits, he stays, he drops, he stands and he heels on command and does left and right turns on command.
Does he have any quirks?
The weather excites him. Anything moving excites him. So waves in the water excite him and he's just got that natural working instinct where he wants to move something that's moving. He did have a phobia of travelling in cars and also being in small spaces, which I'm not sure if it was due to his flight being a little bit rough. He had three separate flights he came on, on his way here but he has now overcome all of those fears.
Where does he sleep?
He does have his own kennel but every bed that gets put into the kennel he chews up. He's an outside dog. He doesn't like it indoors. He doesn't like the vinyl surface in my house and he prefers it outside.
What do you give him to eat?
He eats Supercoat dry dog food and he gets some raw meat and bones occasionally. His favourite thing if he is doing any (obedience) training, as a treat, is hot dogs. That makes him work for you.
Words and pictures:
Rodney Woods