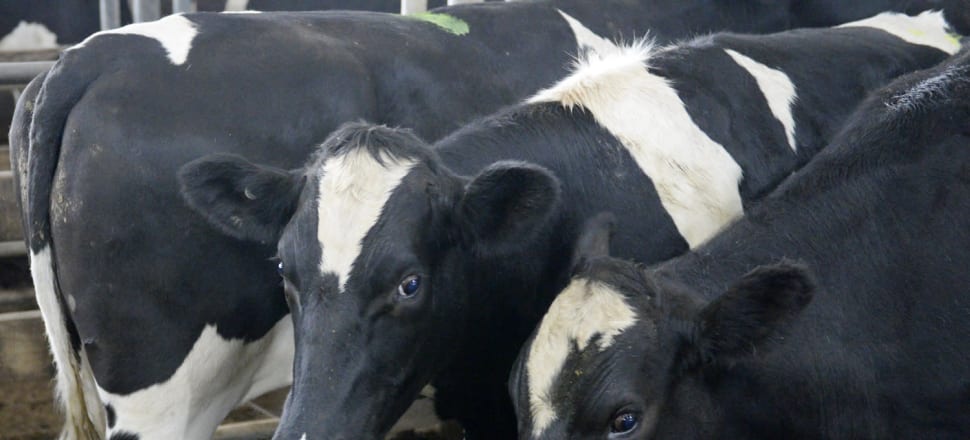 5370537724001
A Dairy Australia application to fill local jobs with foreign workers has been labelled "bizarre" by the Australian Workers Union.

Since 2015, Dairy Australia has applied to the Department of Home Affairs on behalf of its members to fill jobs at highly-skilled levels under the Dairy Industry Labour Agreement.
AWU national secretary Daniel Walton strongly opposed applications this year, saying the dairy body should be looking to fill jobs locally, in the wake of COVID-19.
"It's bizarre that Dairy Australia would be pushing for this change in this economic climate," Mr Walton said.

"Frankly, I think they should chalk this whole thing up as an error of judgment and walk away.

"If not, (Federal Home Affairs Minister) Peter Dutton needs to intervene."

Mr Walton called for increased training for domestic employees to address the skills shortage in rural dairy regions.
Overseas workers entering Australia under the DILA must have at least a Certificate III or equivalent to fill these highly-skilled roles.
A Dairy Australia spokesperson said a continuing skills shortage was a serious business constraint for many dairy farms and overseas recruits were a last resort.
As part of the DILA, Dairy Australia undertakes consultations with the AWU on behalf of all dairy farmers seeking labour agreements, rather than requiring each individual business to consult.
The spokesperson said under the DILA, the dairy industry must demonstrate its commitment to investing in Australian workforce development.
They said Dairy Australia made a significant investment on behalf of the industry in attracting, retaining, training and developing an Australian workforce.
Only 10 dairy farming businesses are currently listed as holding DILAs.