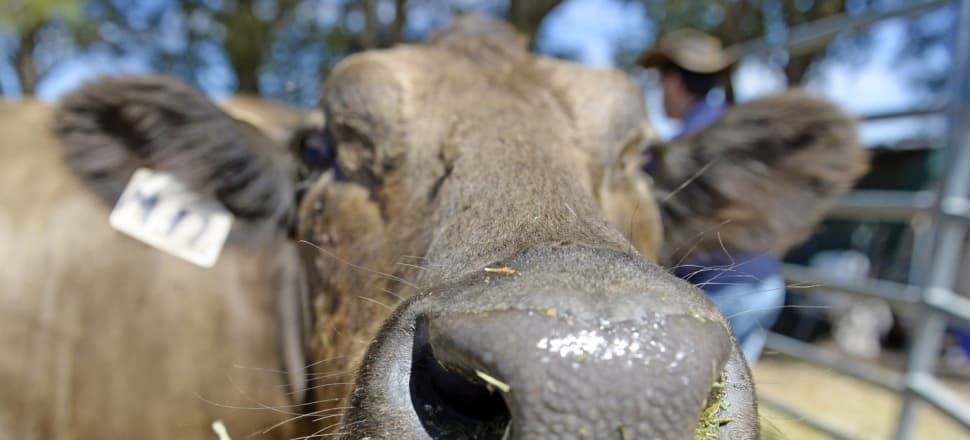 5370537724001
Beef Week has wrapped up for another year, with studs across the region welcoming visitors throughout the nine-day event.
Mystical Murray Greys' Robert Pell said dry conditions did mean there was a drop-off in visitor numbers to his Tatura property's open day last week.
''It's been a bit slow, we've had a dry run and it's widespread across the region,'' he said.
''You can't blame people when the price of fodder is $140 or $200 a bale.''
Showcasing a number of their joined heifers and bulls, Mr Pell said the temperament of his cattle was one of his favourite traits in Murray Greys.
''Just look at them,'' he said.
''They're so placid. They're just easy-doing and they handle the harsher conditions a bit better. They just make life a little easier.''
After moving from Kyabram to their Tatura property five years ago, Mr Pell, who is assisted on the farm by wife Marilyn and son Mark, currently has about 90 head of cattle.
More than 5000 bulls from almost 200 studs representing a full range of British and European breeds were on display during 2019 Beef Week, with projections that as much as $35million worth of bulls would be sold throughout Beef Week and annual on-property bull sales during February and March.
Beef Week is the biggest event of its type in Australia and showcases the nation's leading beef genetics, particularly in the British and European breeds.
The RASV Heifer Challenge, which ran in conjunction with Beef Week, attracted 35 entries with studs displaying 10 heifers from their 2017 drop that will be replacements in their registered breeding herd.