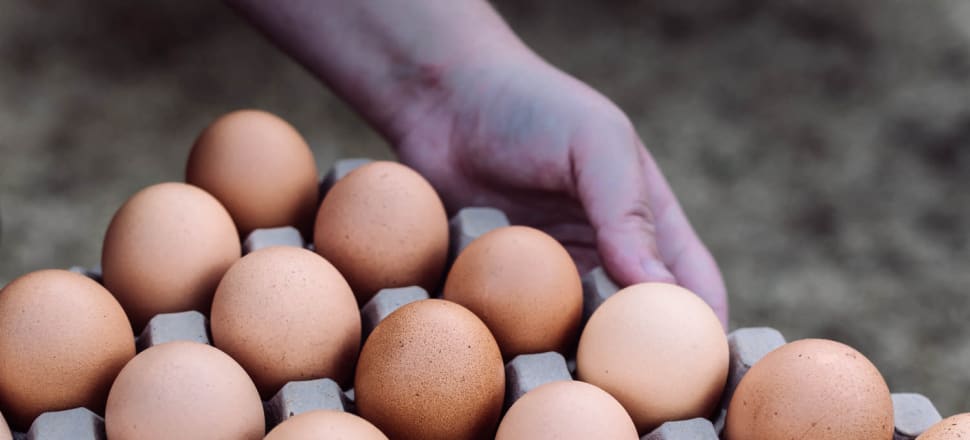 5370537724001
What could possibly entice a couple in their early 20s to move to a "gold mining ghost town" in Central Victoria?
Affordable land and the chance to start your own farm, according to Giorgi Boucher, 21, and her partner, Jordan Palazzesi, 24.
Next to army training facility Puckapunyal, Graytown is 141km north of Melbourne.
Known for its thick ironbark forest and cleared pastoral lands, the tiny community is positioned between Nagambie and Heathcote.
With a population that grew to 20 000 during the gold rush, Graytown met its demise in 1870 after flood and the vanishing of alluvial gold.
Today Graytown is home to 60 people. Giordi Boucher and Jordan Palazzesi own and operate Fairbanks Farm across 80ha, specialising in pastured free-range eggs.
"With less hens per square metre that traditional free-range model, the pastured free-range has the benefits of a rotational fertilising system," Giorgi said.
"We have 620 birds and move the flock around the property. This helps develop nutritious pastures for our cattle and sheep.
"Because of this practice, we can provide sustainable free-range eggs to the local area and promote proper farming practices."
The couple sells eggs at Nagambie and Avenel farmers markets and supply cafes in Bendigo and Heathcote, including Gaggle of Geese.
Though Fairbanks only been operating since January, Giordi and Jordan say the move was the "right one".
"We put a lot of research in," Jordan said.
In 2018 the couple pooled their resources and bought Fairbanks, a 140-acre parcel of land, next to a neighbouring 50-acre property Jordan purchased the same year.
"Agriculture is an unusual choice career choice for young people," Giordi said.
"But very soon after we met, we knew this was something we would do together. We've had the passion individually and collectively for a long time."
Jordan, who grew up in Wandin said he did not have a farming background, but had kept chickens since the age of eight. His uncle, who owns a farm at Moama, has provided much inspiration.
Giordi grew up in Warragul and studied some agriculture subjects at school.
"Had I not done that, I probably wouldn't have gone down this path," she said.
In addition to keeping some 620 birds, which lay in the back of caravans, the couple has complementing activities with a small, but growing stud of Homevale Murray Grays and 100 merino ewes. They are even considering a venture into garlic.
Though 2019 has been a steep learning curve, the couple would not have it any other way.
"We learn by talking to people and doing research," Jordan said.
"The Internet is fantastic. I can be out in the paddock looking at a You Tube video and literally download what I need to know."
With Jordan on the farm full-time, Giordi is pursuing her second passion of "accounting and paperwork" as a superannuation fund administrator.
"It's a great job," she said.
"I love the diversity working on and off the farm.
"The skills also help me with the operational management of our business."