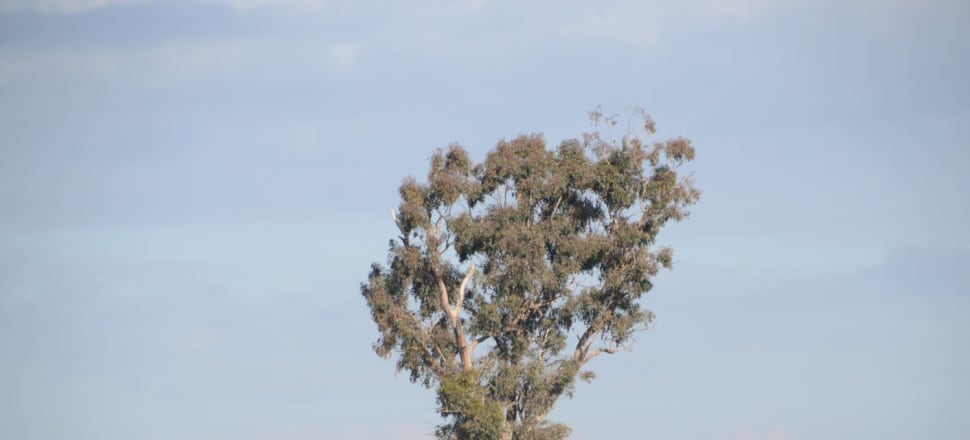 5370537724001
Ravaged by drought, battered by winds and seared by fire, the lone paddock tree has stood the test of time.
Sometimes they are the only reminder of their species that once filled the northern Victorian landscape.
They provide respite from the elements for our livestock and a roosting place for native birds and animals.
Very few people would be around at night to see possums scurrying along the limbs and other native animals hiding in the hollows.
To celebrate the Year of the Paddock Tree, the Goulburn Broken Catchment Management Authority is running a photography competition for Country News readers.
Entrants in adult and under-18 categories can win a Shepparton Camera House voucher or a Billabong Garden Complex voucher.
Goulburn Broken CMA wants to highlight the importance of paddock trees and ensure the community values the iconic and much-loved trees.
City of Greater Shepparton chief executive officer Peter Harriott said the Goulburn Valley had lost more than 97 per cent of the native vegetation that was in the region before European settlement.
"It's now up to us to protect what's left," Mr Harriott said.
"The region's land use is rapidly changing. The earlier we can have the conversation with landowners the more chance we have of protecting native vegetation."
A report by Future Farm Industries has found that trees are an essential part of productive and biodiverse native pasture landscapes.
Paddock trees — such as yellow box (Eucalyptus melliodora), white box (E. albens), river red gum (E. camaldulensis), red box (E. polyanthemos) and red stringybark (E. macrorrhyncha) — provide an important cultural and ecological link to earlier extensive woodland systems.
"They support wildlife and contribute more than just beauty to grazing properties,'' the Future Farm report said.
"But paddock trees are declining and most could be gone within the next century. As a result, remaining trees need careful management for the long term."
Selected entries in the photo competition will be featured in Country News over the next six weeks until the competition closes.
COMPETITION DETAILS
Photos need to be of local native remnant species in the Goulburn Broken catchment area and should have been taken in the past three years.
The photo should be the own work of the entrant and not incorporate the use of digital manipulation.
Multiple entries (up to five) will be accepted. Entries close on October 1.
Entry forms and conditions of entry are available at: www.gbcma.vic.gov.au
Entries can be emailed to: reception@gbcma.vic.gov.au