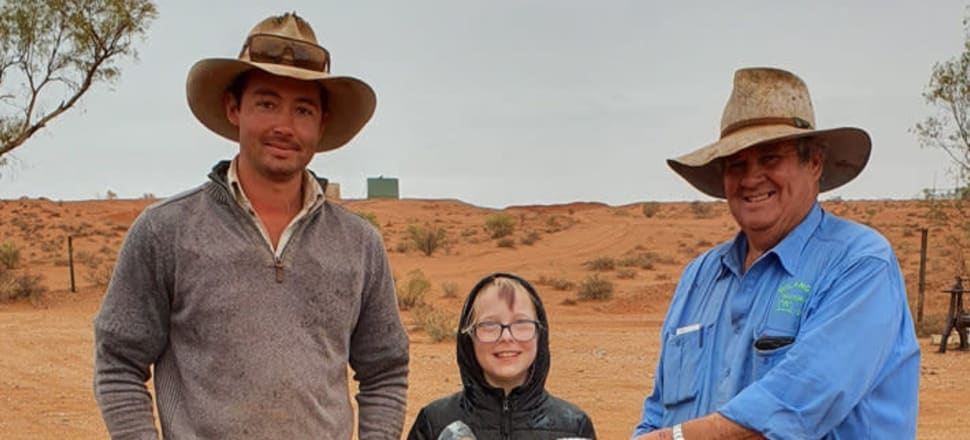 5370537724001
With the coronavirus pandemic dominating the thoughts of most Australians, an issue facing farmers has been forgotten.
Amid the ongoing drought in many parts of the country, farmers are struggling to feed their stock.
Lions' Need for Feed recently delivered 16 trucks of hay to the Broken Hill area on Sunday, April 26.
Need for Feed committee member Kelly Laffan from Cobram travelled to deliver the hay to farmers in need with her husband and Lions Club member Darren Laffan, and their three children.
"It's heartwarming, you never get an experience like that unless you go out and do it, sometimes tears are rolling down their faces because they can't afford the hay," Mrs Laffan said.
"We left Friday afternoon to meet up with the majority of drivers in Quambatook Friday night, and left Saturday morning for a Sunday delivery to Broken Hill."
Mrs Laffan is not a farmer herself but cares deeply for the cause.
She said the drought affected all generations of Australian farmers.
"The farm that my family went out to at Wilangee Station, they haven't had rain for four years, it was red dirt for miles and miles," she said.
Mrs Laffan said the farmers who received the donation were hand-feeding their hay to their stock.
"With the bushfires over December and January, the drought was forgotten even then, and then the attention was shifted to coronavirus," she said.
"We've been non-stop delivering hay for the last 18 months for drought.
"We deliver a run like that about every six weeks."
Farmers were also given food hampers made by volunteers at Pyalong Neighbourhood House and a range of other items including cleaning products, school supplies, sporting equipment and Lions Trauma Bears.
Social distancing laws were obeyed throughout the delivery; volunteers kept 1.5 m away from others, supplied gloves when necessary and used alcohol wipes and hand sanitiser.