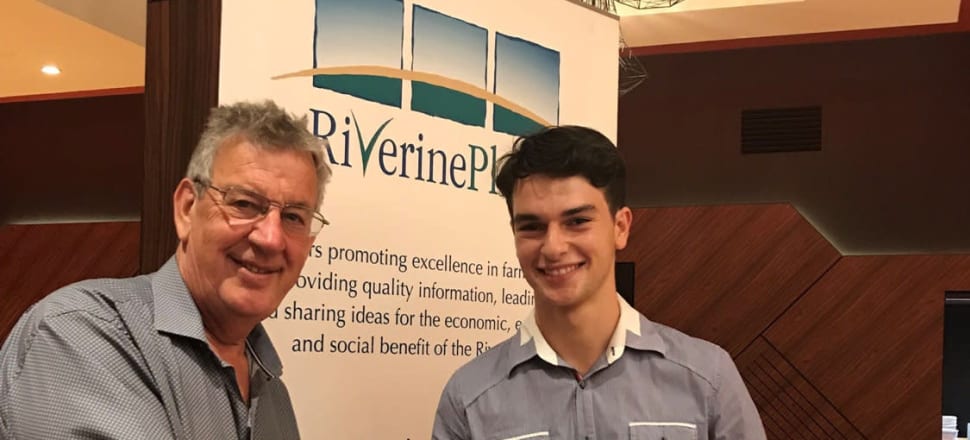 5370537724001
Applications are now open for the 2021 John Hanrahan Scholarship and inaugural Uncle Tobys Scholarship, delivered by the Riverine Plains group.
The John Hanrahan Scholarship recognises and encourages agricultural excellence in the Riverine Plains region through the support of a local second year student in their agriculture/agribusiness degree or diploma studies.
The scholarship is named in honour of the late John Hanrahan, a successful and experienced farmer from Coreen, who had a passion for agriculture, a thirst for knowledge and real sense of community.
The scholarship, which is awarded annually, includes a bursary of $5000, access to work experience opportunities with Riverine Plains or through the group's networks, opportunities to network and gain knowledge with free access to all Riverine Plains events and mentoring from one of the group's committee members.
Riverine Plains has also teamed up with Nestle to launch the inaugural Uncle Tobys Scholarship for agriculture and agribusiness students.
The $5000 scholarship recognises and encourages agricultural excellence in the Riverine Plains region by supporting a local second-year student in their studies.
Riverine Plains treasurer and scholarship fund trustee Barry Membrey said it was great to see a corporate such as Uncle Tobys encouraging young students to take up careers in agriculture.
Nestle Wahgunyah factory manager Glenn Elske said the team was delighted to be able to support future agricultural leaders.
"Supporting leaders in agriculture, especially those in the local region, is crucial to the success of the food industry," he said.
"We know that agriculture continues to change — with advances in technology, greater focus on sustainability and even changes to supply chains — and first-hand, local industry experience to learn about these challenges and changes will be invaluable."
The John Hanrahan Scholarship and the Uncle Tobys Scholarship are open to current first-year agriculture or agribusiness degree or diploma students, who will enter their second year of studies in 2021.
Students aged between 18 and 30 from the Riverine Plains region of north-east Victoria and the southern Riverina are eligible to apply.
Applications for both scholarships close on September 30.
For more information or to apply, visit: riverineplains.org.au/uncle-tobys-scholarship or riverineplains.org.au/john-hanrahan-scholarship-for-agriculture-or-agribusiness-students