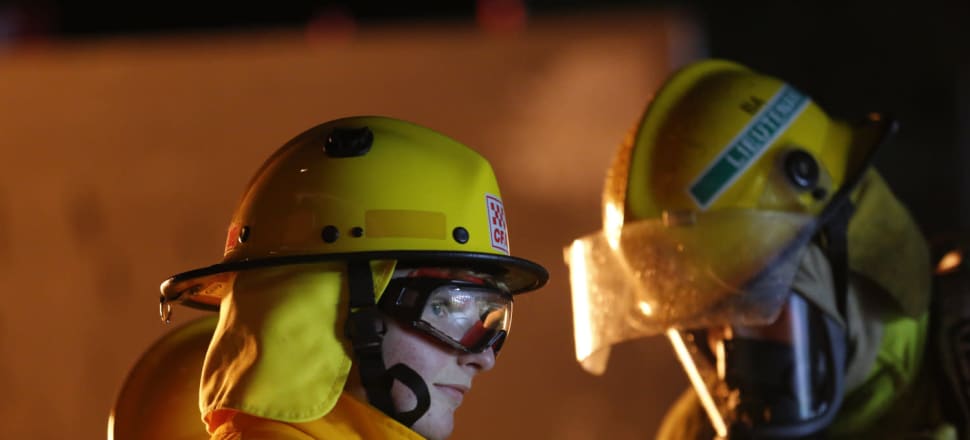 5370537724001
The Victorian CFA board chairman has resigned in the latest departure from the fire services body, which has been rent by turmoil.
In a prepared statement, chairman Greg Smith said it was his decision to resign after the implementation of the recent reforms to fire services, but he made no comment in support of the changes.
Instead, he focused on the work done by volunteers in the recent fires.
"CFA members, whether they were volunteers or staff, performed above and beyond their roles to protect and serve our communities and keep them safe during the most challenging season in a decade," Mr Smith said.
His departure follows the resignation of former chief executive officer Steve Warrington.
"With the implementation of fire services reform, I believe now is the time for a change in leadership of the CFA Board to enable a new chair to drive the organisation forward," Mr Smith said.
"This is a decision I have been considering for some time. I discussed this with the Minister for Police and Emergency Services and agreed to delay my decision until after the implementation for reform was complete."
The resignation follows widespread objections from volunteers to the changes being made to fire services in Victoria.
Professional CFA firefighters and Metropolitan Fire Brigade officers are now part of the new Fire Rescue Victoria body, while the CFA is now a volunteer-only organisation.
Victorian Fire Brigade Volunteers chief executive officer Adam Barnett said the Victorian Government had promised consultation and input into the changes but had failed to do so.
"While I have suspected it for some time, proof of this betrayal has emerged over the last couple of weeks as recent decisions have been made and communicated without any VFBV involvement or volunteer consultation," Mr Barnett said.
"Governance and consultative structures appear to have represented the illusion of consultation at best, an elaborate and dishonest stalling tactic at worst."
The National Party is promising to rebuild and restore the Country Fire Authority as an independent, volunteer-based autonomous fire service.
Deputy Leader and State Member for Euroa Steph Ryan said they would establish a volunteer commissioner to independently hear and arbitrate on disputes.
She said from July 1, the United Firefighters Union effectively had taken control of the CFA.
"A panel dominated by UFU members is responsible for appointing FRV staff to run the CFA, sidelining the CFA's chief fire officer and silencing volunteers," Ms Ryan said.
"Volunteers are gutted by Labor's betrayal but I want the men and women who selflessly serve our communities through the CFA to know that we value them and we value their work."