Water
SRI say building northern basin dams will be detrimental to southern basin farmers
By

Rodney Woods
---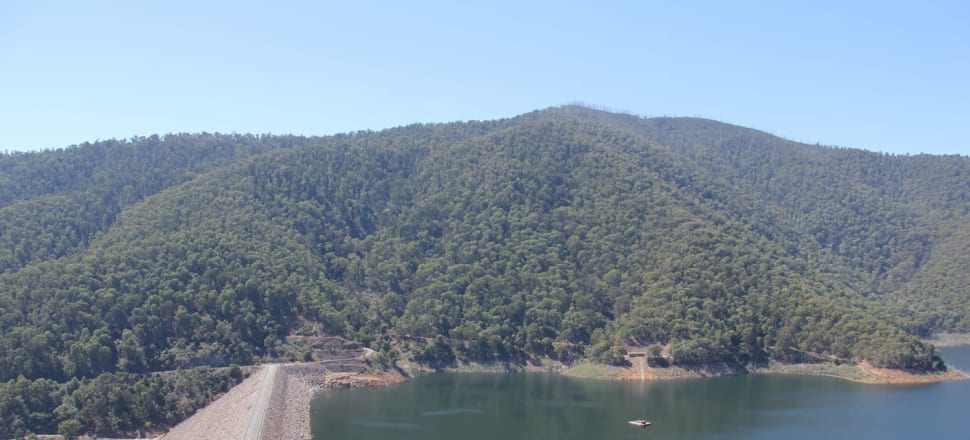 5370537724001
Building dams in the northern basin will not improve water scarcity in the southern basin, according to the Southern Riverina Irrigators.
The water lobby group said it would further threaten supplies to southern food producers instead.
SRI deputy chairman Darcy Hare said the issues of dams had been totally lost on Deputy Prime Minister Michael McCormack and his National Party colleagues.
"It's no wonder there is speculation about Mr McCormack's leadership," Mr Hare said.
"His inability to acknowledge problems in areas like water management and demand government action to fix it is staggering.
"He wants to keep painting a rosy picture to please the Prime Minister and avoid any political controversy, but that is not helping to solve the problems which exist."
Mr Hare said a recent press conference in Wagga involving Mr McCormack, Federal Water Minister Keith Pitt and new Murray-Darling Basin Authority chair Sir Angus Houston again highlighted the weak approach to water issues in the southern basin from the National Party.
"I was dumbfounded to hear Mr McCormack talk about building dams to prevent floods," he said.
"New dams in the north will capture water that should be flowing down the Darling system — they will lead to reduced volumes in Menindee Lakes.
"This will further increase reliance on the Murray system to fill these lakes, and as a consequence put more pressure on the water available for food production in the south.
"We mustn't forget that it was only four years ago when our region had extensive flooding, made worse by mismanagement of releases from Hume Dam.
"We are sick of being forced to suffer because the Nationals don't have the courage to develop real solutions that will help our farmers and the national prosperity."
Mr Hare said SRI "fully supports better water management" and acknowledges that solutions are needed to provide water security for towns in northern NSW.
"However, it needs to be understood that these problems have occurred due to poor policy decisions by the NSW Government, which includes allowing floodplain harvesting to exceed legislated volumes and the lack of metering and compliance in the north."