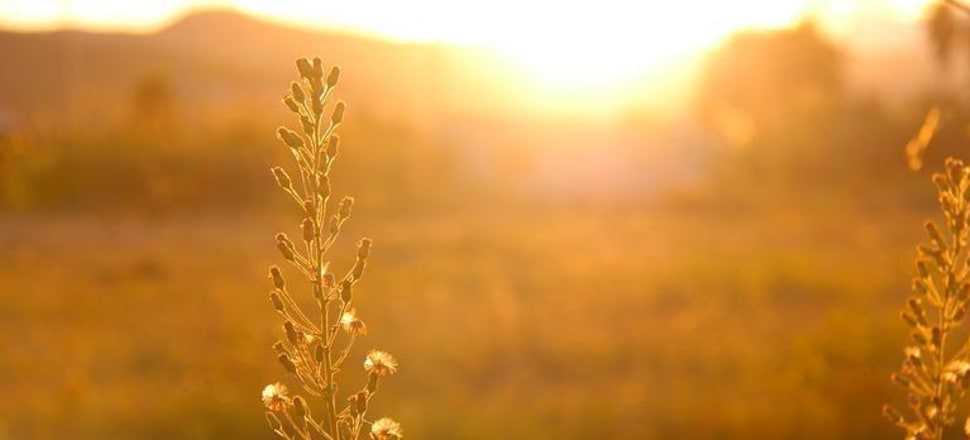 5370537724001
The past week was noteworthy for the warmest May day on record at many centres in north east Victoria and in the Riverina last Thursday week, May 3. In Wangaratta the temperature reached a record 28.2, just breaking the previous May record of 27.9 on the 1st 1988.
Other centres to record their warmest May day were Rutherglen, 28.9, Albury, 28.8, Benalla, 27.7 and Yarrawonga 28.9. In the Riverina, Hillston, 30.0 and Narrandera, 30.4 broke their previous May record set back in May of 1978.
In East Gippsland, Orbost recorded it's warmest May day on record with 29.4 and it was the second successive month that a new record high temperature was recorded. It came close in 1980 when an April high of 33 degrees was followed by a May high of 27.4.
It has been very dry in East Gippsland. Gabo Island certainly had it's driest ever April in 160 years of records with only 0.8 mms. Other very dry Aprils at Gabo Island were in 1910, 1955 , 1980 and 1981.
The February to April period this year recorded only 47 mm, nearly 200 mm below average and the driest such period at Gabo Island since 1923. After nearly two months of excessive warmth in the North West of WA , the last week has seen maximum temperatures lower but still two to three degrees above normal for this time of year.
This has resulted in the first week of May which has averaged 21.4 in Wangaratta being four degrees above the May normal. Other warm first weeks in May at Wangaratta were in 1947, 1978, 1980, 1988 and 2005.
Using Rutherglen's records the first week of May 1923 was also very warm. Warm first weeks of May in the past have been followed by an active cold change bringing heavy falls of rain either during the second or third weeks of May in our area on several occasions, particularly in 1978 and 1988.
In 1923 there were some moderate rainfalls the latter half of May before a massive widespread heavy rain event moved southwards from near Mt. Isa, QLD into Victoria on 3rd June 1923. This was preceded by record high temperatures for early June in out back NSW.
In May 1978 a cold change arrived during the second week producing moderate rainfalls in our area but a week later heavy rain fell on the 18th. In May 1988 the second week was cool then very heavy rains fell from 15th to 24th May with nearly 200 mm at Wangaratta during this period.
The recent heavy rain in Coastal QLD appears to be similar to what happened in May 1955. Later that month a massive rain depression moved southwards from central NT into our region bringing widespread heavy rain.
I was holidaying with my parents in the Riverina during the 4th week of May 1955 and had worthwhile experience, driving my father's 1934 Dodge Sedan and a very interesting weather situation. I still have the weather maps of 1953 to 1955 cut out of the daily newspapers and kept in books. They have been in six homes!!!
The approaching cold change due on 10th May will end our long spell of warm days not only in our area but also in NSW . For a change there will be an absence of record breaking high temperatures for an indefinite period. There will be heavier rainfall totals this time than those rainfall totals we had on 4th May last.