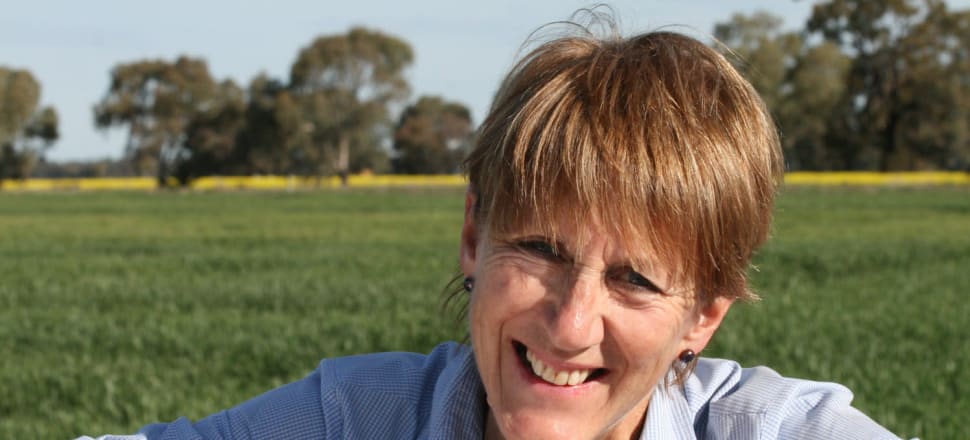 5370537724001
Women in the grains industry with an ambition to shape the future of Australia's food and fibre sector are encouraged to apply for the National Farmers' Federation's 2019 Diversity in Agriculture Leadership Program.
The Grains Research and Development Corporation is partnering with the NFF to support more women to be represented in the industry's key decision-making roles.
GRDC's applied R&D executive manager Brondwen MacLean was an industry mentor in the 2018 program and believes the positive impacts of balanced representation across industry are irrefutable.
''The evidence shows that the result of women being well represented and genuinely heard is a more productive, profitable work environment,'' Ms MacLean said.
''Women are a powerful force. They comprise half the population so it makes good business sense to support and empower women to reach their potential. When we do, all of society reaps the benefits.
''This program is about ensuring the agricultural industry has the very best input, leveraging off the intelligent and professional women we have across our sector. The very best industries have strong female representation across all aspects of business. It is encouraging to see that agriculture is working toward achieving diversity and equality across the board.''
NFF president Fiona Simson said the success of last year's program demonstrated the appetite for women to pursue industry leadership.
''Women have been the pillar of Australia's food and fibre production since farming began in this country. Over generations, in line with societal change, women have forged careers in all agriculture-related fields from agronomy and education to finance and marketing,'' she said.
''However, in the senior executive and board level ranks of many of the organisations I observe, there remains a lack of female voices.''
The Diversity in Agriculture Leadership Program provides applicants with a six-month one-on-one mentorship and the opportunity to be a part of an alumni of female agriculture leaders.
During the course, program participants will work with their specially matched mentor to develop the skills and networks they need to realise their leadership ambitions.
Successful 2019 applicants will also take part in a two-day Canberra leadership retreat during May and graduate in October as part of the NFF's 40th anniversary celebrations.
Applicants must be 25 years or over. For full guidelines and criteria visit: farmers.org.au/campaign/diversity Applications close Monday, March 25.