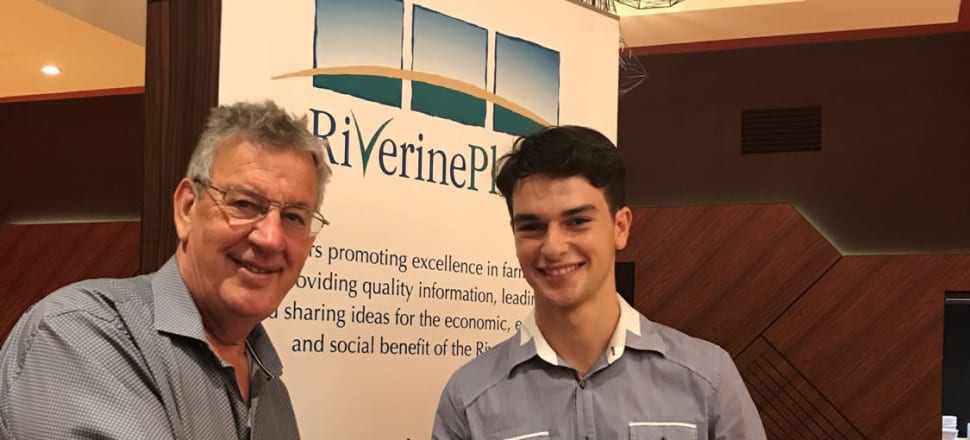 5370537724001
A passion for agriculture has seen Shepparton's Mitchell Priestly awarded an inaugural scholarship from Riverine Plains to continue his studies.
The second-year Bachelor of Agriculture student will receive a $5000 bursary to assist with his studies at the University of Melbourne, access to work experience opportunities through Riverine Plains Inc, access to Riverine Plains events and networks and mentoring from a current board member.
Mr Priestly was awarded the inaugural John Hanrahan Scholarship, established through a donation from the Hanrahan family and named in honour of the late John Hanrahan, a passionate and experienced farmer from Coreen.
Riverine Plains treasurer and scholarship fund trustee Barry Membrey described Mr Priestly as a standout applicant and a worthy recipient.
''We also see a passion for agriculture, commitment to learning as well as community spirit reflected in Mitchell's achievements to date, which made him the ideal recipient of the inaugural John Hanrahan Scholarship,'' Mr Membrey said.
Mr Priestly began working at Craig and Helen Reynolds' grain farm at Congupna during his secondary school years, learning the ropes of their grain operation.
''Mitchell has a forward-thinking view of agriculture and I have no doubt that he will be a future leader,'' Mr Membrey said.
■Applications for the 2019 round of the John Hanrahan Scholarship will open in July.
More details will shortly be available from www.riverineplains.org.au