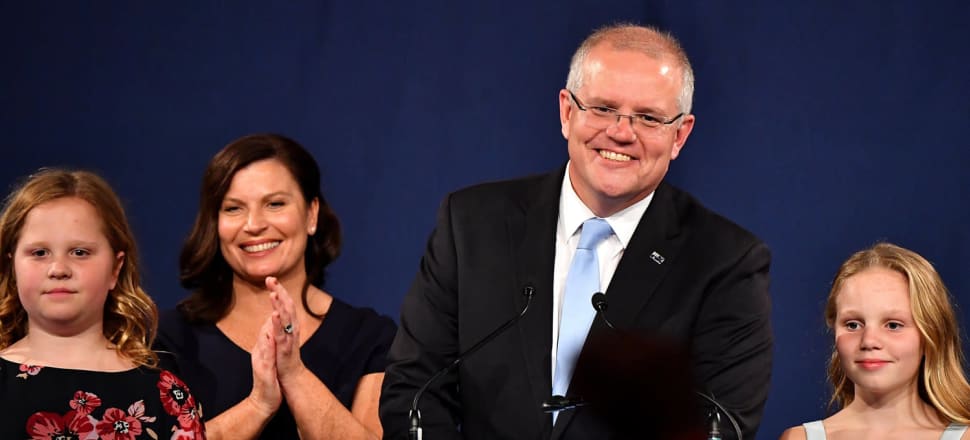 5370537724001
The Coalition has been returned to government, following a shock election win on Saturday.
Although many expected the Labor Party to take power, Prime Minister Scott Morrison was able to secure the victory, picking up key seats in Tasmania and Queensland.
In local seats Nationals' Damian Drum retained the seat of Nicholls, the seat of Indi was claimed by independent Helen Haines and Liberal Sussan Ley was returned in the seat of Farrer.
The success of the Coalition will be a relief to many around the region, after the Labor Party campaigned on a policy of removing the cap on water buybacks, guaranteeing the delivery of the 450Gl of 'up-water' and reverting to the original Murray-Darling Basin Plan socio-economic test throughout the election campaign.
It's anger that is expected to be at the fore when Mr Burke visits Shepparton following his party's election loss.
It comes a month after State Member for Shepparton Suzanna Sheed, Goulburn Murray Irrigation District Leadership co-chair David McKenzie and dairy farmer Russell Pell recently travelled to Sydney to meet Mr Burke. He was unable to make the meeting due to a family matter.
''It is critical that Mr Burke ... see first-hand the devastating socioeconomic and environmental impact the Murray-Darling Basin Plan is having on our communities and the economy,'' Ms Sheed said.
It remains unclear where the new government will fall on an agricultural visa.
While Deputy Prime Minister Michael McCormack and Agriculture Minister David Littleproud have stated they will push for it, Prime Minister Scott Morrison has previously said the government has met workforce shortages through extending existing programs, removing the need for a visa.
The Coalition announced a number of policies and funding throughout the election including:
■Calling on the Australian Competition and Consumer Commission to undertake a review of water markets in the southern Murray-Darling Basin;
■Implementing a new dairy trading platform to improve flexibility, price transparency and more choice in sales contracts;
■Giving Australian Dairy Farmers $560000 in funding to undertake an independent research group to develop, consult and market test a new trading and marketing platform;
■Established a new statutory water authority, dubbed the National Water Grid, to deliver strategic planning and project management for water policy and water infrastructure and determine the best way to harvest water; and
■Introduce a new law that would see anyone who used the internet or another carriage service to share personal information to assist someone to trespass on agricultural land face up to 12 months in jail.