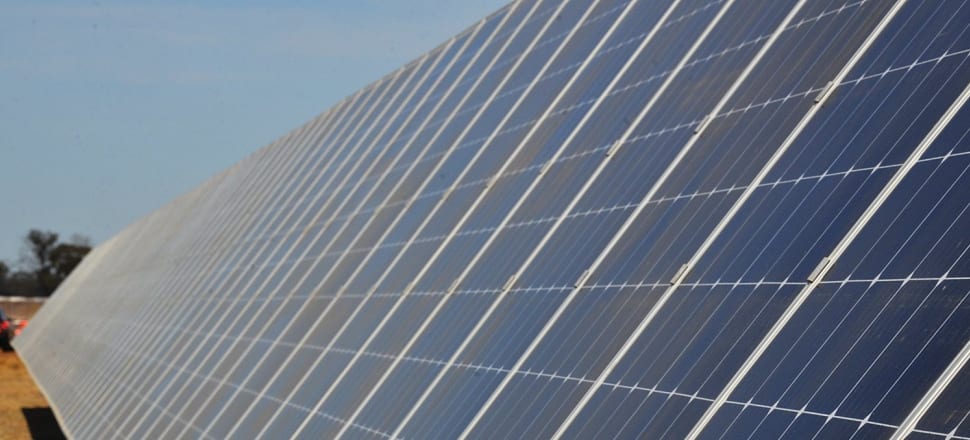 5370537724001
New proposals for solar farms in the Rural City of Benalla have not been received well by one resident, whose property neighbours the Kennedy Creek solar farm proposal.
Benalla's Kerri-Ann Straughen — who farms sheep and cattle and runs a bed and breakfast business on her property — was against the Kennedy Creek and Lake Mokoan solar farm proposals because of their location.
''We already have a shortage of hay and the amount we are paying for a bale of hay, which used to be $50, is now $200,'' she said.
''If we take up land, we can't grow feed and if we take the land away, feed prices will continue to go up. How do we feed a growing population if land is taken up by solar?''
She said the Kennedy Creek proposal could also affect her bed and breakfast business.
''The B&B looks right into the paddock where the solar farm will be. We have a visitor book and our visitors say what beautiful scenery we have here but that won't be the case.''
Mrs Straughen is also against an application to produce more than 200MW of power on 800ha of Crown land at Winton Wetlands.
''We are trying to attract wildlife not distract them,'' she said.
''I have planted a native garden and the eagles that we have here, where are they going to go because they aren't going to nest near a solar farm.''
South Energy is the company proposing the 145MW, 290ha development near Kennedys Creek and a 115MW structure on 250ha near Lake Mokoan.
The new proposal at Winton Wetlands is at the expressions of interest stage after a feasibility study found the site was suitable.
Expressions of interest are open until Friday, July 12.
■For more information about the Winton proposal, contact Winton Wetlands Committee of Management chief executive Daniel Basham on 5766 4462 or via email: ceo@wintonwetlands.org.au