Cropping
Customer service brings Nathalia contractor back to Echuca business after more than a decade
By

Rodney Woods
---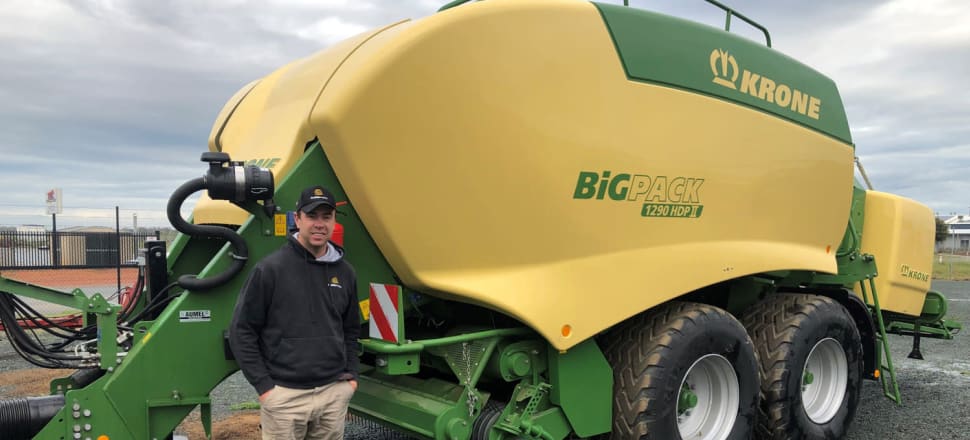 5370537724001
While different models of machinery don't change too much, it is the customer service the staff at Echuca CIH provides that makes Nathalia contractor Brett Vallender keep on going back.
After more than 10 years as a client of the Echuca business, Mr Vallender, who also runs the company Fodder Sales, said he was purchasing the back-up service rather than the machines.
"All balers are pretty similar," he said.
"But I'm buying for the back-up service and that's what Echuca CIH gives me.
"If I have an issue with a baler, they can sort it out over the phone or send someone out to me pretty quickly.
"The best part about it is everyone knows you.
"They do a lot more for their customers than others I have dealt with before.
"They always look after me — that's why I always keep on going back."
As part of the contracting business, Mr Vallender visits farms from Donald to Benalla, and uses Krone and Case machinery to get the work done.
"The CASE 8585 big square baler was the first machinery I purchased off them (Echuca CIH)," he said.
"I've had the Krone 1290HDP baler for the last six years on the CASE 235 Magnum.
"This year, I bought the CASE 380 Magnum to run the (Krone) 1290HDPII, which is a bigger baler."
Mr Vallender said getting the colour right was key to making a quality crop.
"You obviously want to retain the colour, and if it's going to export it needs to be below 14 per cent moisture content," he said.
"We generally don't bale above 18 per cent moisture content."
Mr Vallender is expecting to produce between 20,000 and 25,000 straw bales and another 20,000 bales of hay this season with the two balers he uses.