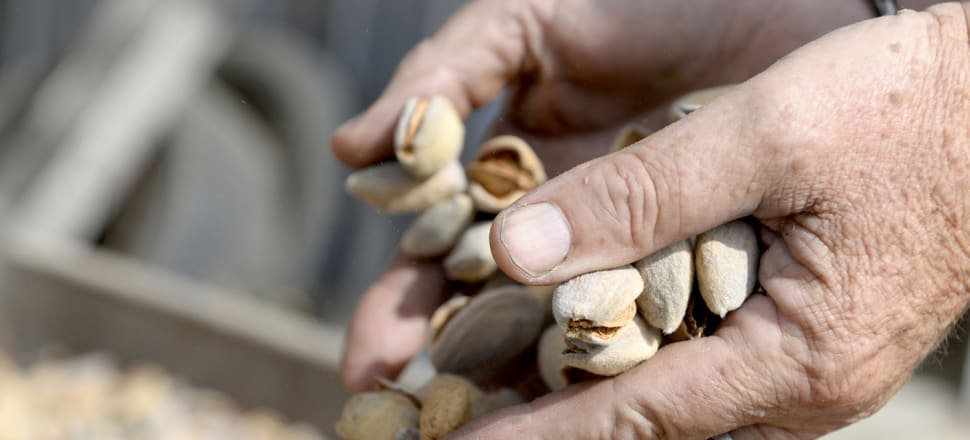 5370537724001
Horticultural development has seen an increase across the Victorian Murray-Mallee region over the past 12 months, with almonds contributing 50 per cent of growth and table grapes contributing 27 per cent.
Victorian Water Minister Lisa Neville released an update to the 2018 Mallee Horticulture Crop Report that tracked the extent of irrigation expansion over the past year in the Murray-Mallee region.
"This report is a big vote of confidence in the Mallee, but we know there are still ongoing concerns about increasing water needs, which is why we've taken steps to limit new water extraction below the (Barmah) Choke," Ms Neville said.
This expansion leads to increased risks in ensuring enough water is delivered down to the lower Murray from upper storages to meet demands for the environment and irrigation.
An independent panel will assess the Murray-Darling Basin's deliverability at the Ministerial Council in Brisbane later this month.
"Long-term solutions for managing delivery through the system will need an interstate approach, and I'll be pushing for all basin states to work together in the coming months to get this right," Ms Neville said.
The horticulture industry in this region saw its fastest growth in 10 years, with expansion occurring along the river, and although water availability has been low, growers remain confident.
Between mid-2018 to mid-2019 irrigation land in the Mallee region increased by 2470 ha, or three per cent.
Flood irrigation methods have decreased 87 per cent by area since 1997, while drip irrigation has become the dominant method, covering 61 per cent of irrigated area.