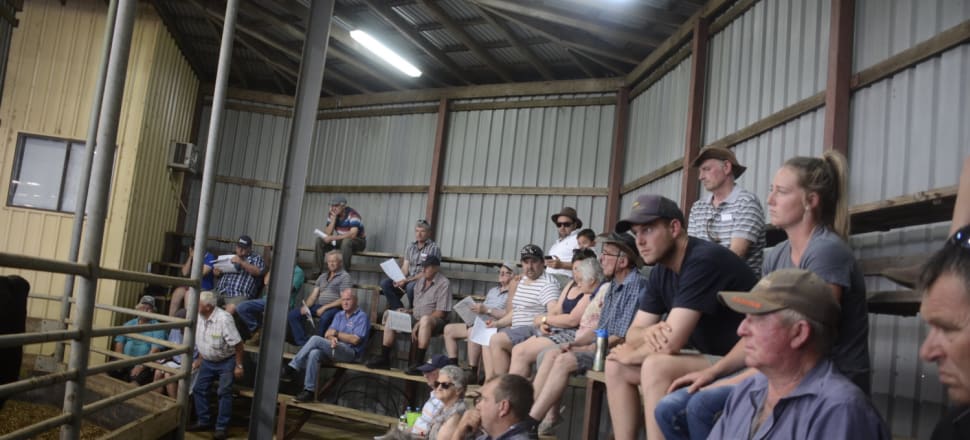 5370537724001
Holsteins topped at $3200 and Brown Swiss at $3000 at the Special Combined Dairy Sale, held at Shepparton Regional Saleyards last Thursday.
Buyers from across Victoria and NSW purchased 55 Holstein cows, which sold for an average of $1645; two Holstein bulls averaging $1850; seven milking Brown Swiss heifers averaging $1580; 17 winter 2020-calving Brown Swiss heifers averaging $1200; 11 unjoined Brown Swiss heifers averaging $1495; and two Brown Swiss bulls, which averaged $1800.
J. Romano, of Tatura, purchased the top-priced Holstein — Bluechip LL Aftershock Butter — from Bruce Fuller.
Mr Fuller also sold McLennan Park McCutchen Berkeley VG 86 for $2500 to Allallam P/L of Carlisle River.
The Banksia Vale herd of I. and J. Smith, from Girgarre, was dispersed after 54 years of dairying, with the top price of $2000 being reached twice.
Reaching the $2000 top was Banksia Vale Fever Blossom VG, sold to Dhurringile's M. Sorraghan, and Banksia Vale Vindicate Pattie, sold to P. Hogan of Waaia.
The Brown Swiss heifers of S. Fisicaro and S. Brown, of Katunga, were met with strong demand, selling to a high of $3000 for the freshly calved heifer Linderlan Nirvana Toska.
This heifer sold to T. Smethurst, of Athlone, and was the top-priced Brown Swiss.
Other results included unjoined heifers selling to a top of $2400 and the top-priced bull sold for $2500.
The sale was conducted by Dairy Livestock Services.