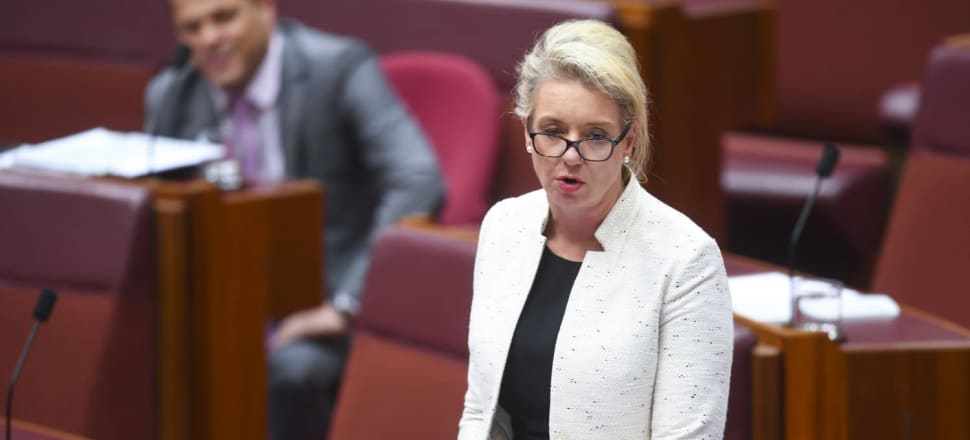 5370537724001
Nationals deputy leader Bridget McKenzie has pledged to hit the ground running as she steps into her new role as Federal Agriculture Minister.
The appointment sees Senator McKenzie fill the shoes vacated by Federal Water Minister and former Agriculture Minister David Littleproud after the two portfolios were split.
After joining the Nationals' leadership team in December 2017 as deputy leader, Senator McKenzie said she was ''thrilled'' to be appointed the new agriculture minister.
''There's no portfolio really that I hold in higher regard, it's incredibly exciting and I think there's a really prosperous future in agriculture,'' she said.
Senator McKenzie's role will kick off with a four-week tour around the country, beginning in Gippsland, with a stop in northern Victoria on the cards.
While delivering on the Coalition's suite of election commitments will be top priority, Senator McKenzie said there were plenty of issues she wanted to focus on at the start of her term, including boosting biosecurity and market access.
''And putting a dairy specialist in the ACCC, which I think Victorian dairy farmers will really appreciate,'' she said.
''We've also committed $10million for dairy to invest in lower emission technologies, as we know they're quite intensive and power is a growing concern there.
''I also want to make sure agriculture has the workforce to grow and prosper and has them at the right time.''
Cementing free trade agreements and ensuring produce could get from farm to port as quickly as possible was key to the future growth of agriculture, she said. And the government must continue to invest in and secure Australia's reputation as a clean and trusted producer.
''Without our reputation in highly competitive markets, our producers lose out.''
Senator McKenzie acknowledged her elevation to the role came at a difficult time for agriculture, with many producers across the country suffering through drought and poor conditions.
''I'll be working closely with David Littleproud to ensure farmers are supported through this incredibly difficult period, so that when it does rain — which it will, it has to — they're ready,'' she said.
''You've got to stand up for your communities, you've got to get on the field and fight.
''I don't take a backwards step. I'll stand up and fight — but at the same time I think my leadership style is quite collaborative and I appreciate different sides.
''What works in northern Victoria might not work in Queensland.''
The complexity of Australian agriculture becomes even more nuanced when it comes to the dairy industry, and Senator McKenzie said there was still work to be done as the government moved towards implementing a mandatory dairy code of conduct.
Senator McKenzie said she was looking forward to embracing more time outside of Canberra.
''I'm looking forward to wearing my RM Williams much more than my heels ... and getting out into communities and getting a full appreciation for what they do.''