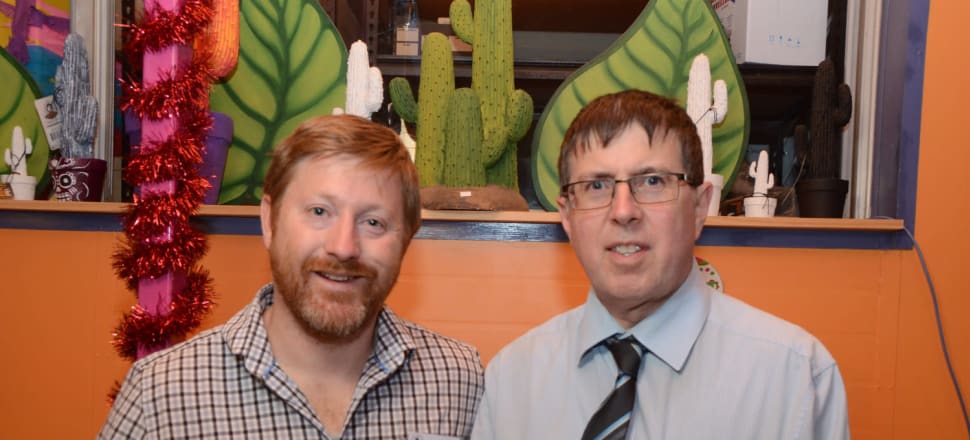 5370537724001
Rural women recently spent an evening connecting with one another and sharing their career and personal journeys.
Women clinked their champagne glasses together under the Mexican-themed decorations at Cactus Country in Strathmerton, where the Border North East Women in Ag networking event was held on Wednesday, December 4.
Three guest speakers were invited to share their stories and inspire those who attended — Australian Pumpkin Seeds Company founder Sharan West Rivett, Murray Dairy communications and engagement co-ordinator Harriet Bawden and Kennedy Farm Produce co-founder Emma Kennedy.
Sharan West Rivett, from Ovens in north-east Victoria, discussed the challenges of her life, including the creation of her pumpkin seed business.
"I've been the only one in my industry for 17 years with no industry information to fall back on, our closest source of information is Europe," she said.
"The lack of knowledge we have helped us to learn new patterns and choose information that suited us."
Mrs West Rivett produces six different types of pumpkin seeds and distributes her product to health food stores across Australia.
Her plans for the future are to set up a farm in northern Queensland to create two growing seasons, and to eventually export her product.
Microwavable popcorn on the cob was another interesting product showcased at the event, developed by Kennedy Farm Produce co-founder Emma Kennedy, from Colbinabbin.
"It's a unique product which creates more conversation, our product is straight off the farm and people love that," she said.
Mrs Kennedy never thought she would be in the agriculture industry, having first become a social worker in Shepparton, before growing Kennedy Farm Produce with her husband.
Her product was advertised on the Facebook page for drought-affected people, One Day Closer to Rain, and Mrs Kennedy received 200 orders within the first 24 hours of joining.
"It's the perfect time to find another income stream on the farm and there are a lot of grants available through Agriculture Victoria."
Mrs Kennedy now spends her time packing her products to be sent across Australia and plans for caramel popcorn to be her next venture.
An inspiring speech was presented by Murray Dairy communications and engagement co-ordinator Harriet Bawden, who explained how she found her passion in agriculture after growing up in Melbourne.
Ms Bawden also works with GV Young Professionals to persuade young people to stay in regional areas.
"My colleagues recommend places to go and when you're new you forget how hard it is," she said.
"Agriculture has a language of its own which is the biggest challenge for someone entering the industry."