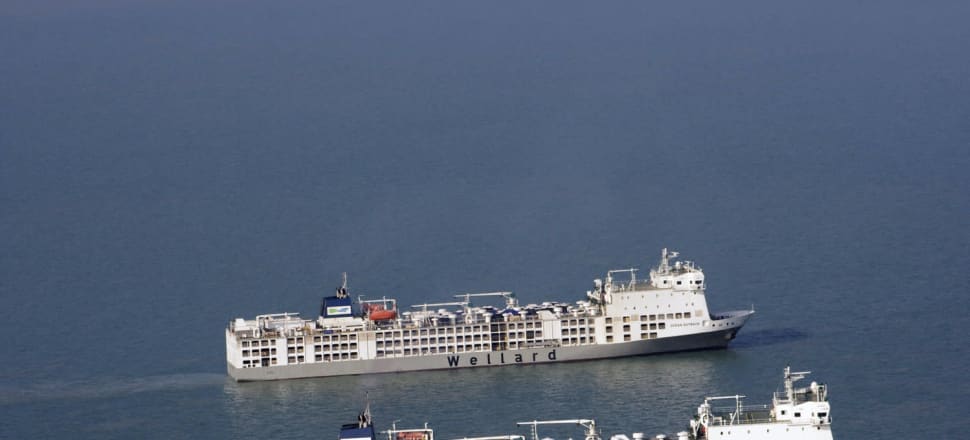 5370537724001
Financially strapped live exporter Wellard is cutting its fleet size from four to three with the sale of the world's largest purpose-built livestock carrier for $US53 million ($A77 million).
Shares in the Fremantle-based firm surged on December 12 after it announced the 189 m Ocean Shearer live animal transporter had been bought by Kuwait-based Al Mawashi Limited, which trades locally as Kuwait Livestock Transport and Trading.
It has been just three years since the vessel was delivered to Wellard at a cost of $US90 million, with the company's third ship sale in three years expected to wrap up by March.
Proceeds will be used to pay down debt and boost its cash position following a string of disappointing earnings results blighted by trade disruptions and difficult market conditions.
Wellard said the deal would add a reported $15.8 million to the company's cash reserves and reduce annual debt servicing by $US8 million.
Wellard said Kuwait Livestock would use the vessel to service the Australia-Middle East live animal trade route.
"The Ocean Shearer has been the biggest vessel in our fleet, but it has been consistently under-utilised in the current very volatile environment," executive chairman John Klepec said.
"It has been predominantly deployed in the South America-Turkey trade route, which has twice been closed suddenly, leaving Wellard with fixed financing and overhead costs but without revenues."