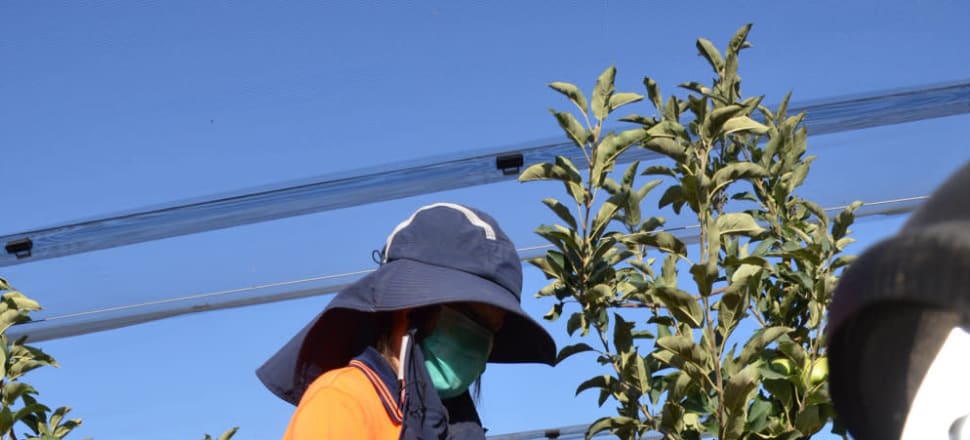 5370537724001
Horticulture producers in the Riverina will receive more support to resolve labour shortages from January 1, following the signing of a new Horticulture Industry Labour Agreement.
NSW Senator Perin Davey said the new agreement meant horticulture growers would now have access to a skilled and semi-skilled workforce to ensure the fruit and vegetables enjoyed by all Australians were harvested, packaged and delivered.
"Horticulture in the Riverina is a major producer and we grow some of the best citrus and vegetables in the country," Senator Davey said.
"One of the biggest impediments to the success of these industries is access to labour.
"The Horticulture Industry Labour Agreement is something producers in and around Griffith and Darlington Point have been telling me has been needed for a long time.
"I and my Nationals colleagues in other horticulture regions have been lobbying for this agreement and our government has now worked with industry to negotiate an agreement that is fit-for-purpose.
"Our first priority is always to make sure there are jobs for Australians and to fill jobs with Australians, but the immigration system plays an important role to address regional skills gaps."
Federal Agriculture Minister Bridget McKenzie said the new labour agreement was a practical response to the desperate need across regional and rural Australia for greater access to skilled and semi-skilled migrant workers.
"This is about recognising that horticulture is a developed industry and requires a skilled workforce to continue to grow," Senator McKenzie said.
"It is another example of how the government is improving opportunities for growth and development in regional communities."
From January 1, horticultural employers will be able to submit an application to the Department of Home Affairs to sponsor a migrant worker to come to Australia and fill one of the 31 approved occupations listed under the labour agreement.
For more information, visit: https://immi.homeaffairs.gov.au/what-we-do/skilled-migration-program/recent-changes